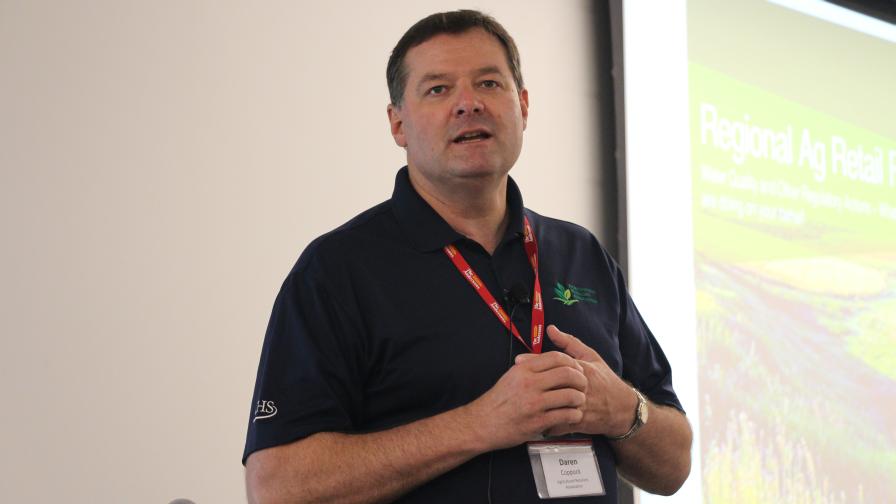 ARA President Daren Coppock
The Agricultural Retailers Association (ARA) on Monday held its annual regional ag retail forum at Northwest Ohio retail-giant The Andersons headquarters in Maumee, OH. The growing threat of added fertilizer applicator regulations, water quality issues, and other ag retail management issues were discussed at length by the group. A post-meeting tour of the nearby Toledo Water Works was also on the docket for the group.
The photo gallery above shows some of our best shots from the (rainy) day in Maumee. Enjoy!