Part of the Agribusiness Group at Meister Media Worldwide, CROPLIFE is the nation's brand leader in ag retail communication. CROPLIFE offers unmatched market reach through relevant, impactful brand extensions focused exclusively on the input distribution channel, including CropLife eNews and CropLife Webinars. Other brands in the Agribusiness Group include CROPLIFE IRON, PRECISIONAG and AGRIBUSINESS GLOBAL.
Founded in 1932, Meister Media Worldwide is headquarted in Willoughby, OH. The Ornamentals, Horticulture, and International Groups also are located there. Other offices include:
Memphis, TN – Cotton Grower headquarters
Modesto, CA – Western Fruit Grower headquarters
Orlando, FL – Florida Grower headquarters
---
Our Team
CROPLIFE has been the voice of the American crop protection, fertilizer and custom application industries since the 1890s. In today's complex and fast-paced crop production sector, the team at CROPLIFE keeps 21,000 agricultural retailers, distributors and their suppliers up to date on such decidedly 21st century issues as seed technology, biotechnology, precision agriculture, customer service and retention, and business management. CROPLIFE also administers the PACE professionalism program, the CROPLIFE 100 community of the largest ag retailers in the U.S., and industry-leading events and awards programs.
CropLife Sales Team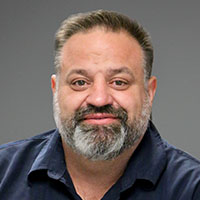 Eric Davis – Managing Director
[email protected]
Eric Davis is the Managing Director of Meister Media Worldwide's AgriBusiness Group and oversees the strategic direction of the CropLife®, AgriBusiness Global™, CropLife IRON®, and PrecisionAg® Professional brands. He joined Meister Media Worldwide in 1999 and has traveled extensively around the world, connecting with farmers, distributors, and manufacturers of crop inputs and technology. Eric received a Bachelor of Arts from Hiram College and a Master of Arts from Kent State University.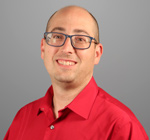 Tod McCloskey – Publisher
[email protected]
Tod McCloskey is the Publisher of Meister Media Worldwide's CropLife®, CropLife IRON®, and PrecisionAg® Profressional brands. He joined Meister in 2018, and carries 15 years of B2B life science publishing experience, supporting print, digital, event and custom content platforms across more than 35 unique brands. Tod received a Bachelor of Education from Bowling Green State University, starting his career as a newspaper copy editor.
Jack Lyttle – Senior Account Manager
[email protected]
Jack Lyttle is Senior Account Manager for the Agribusiness Group, including CropLife®, CropLife IRON®, and PrecisionAg® Professional. He assists his clients in strategically engaging ag retailers and crop advisors through print, digital, custom digital, and custom-content-driven communications. Jack originally joined Meister in 2012 as Account Manager for Greenhouse Grower® magazine before transitioning to the Agribusiness Group. He has a communications degree from Bowling Green State University and is a graduate of the publishing management program from Northwestern University.
Sal Settecase – Senior Account Manager
[email protected]
Sal Settecase is Senior Account Manager within Meister Media Worldwide's Agribusiness Group, serving the following brands; CropLife®, CropLife IRON®, PrecisionAg® Professional, and Cotton Grower®. He is responsible for helping clients develop marketing plans that get their message to the right person at the right time. Sal has more than 30 years of marketing experience, with the last four at Meister Media Worldwide. He is a graduate of Ashland University.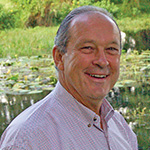 Gerry Bogdon – Director of National Accounts
[email protected]
Gerry Bogdon is the Director of National Accounts across all of Meister Media's crop brands. He has responsibilities for large accounts within row crop, diversified, and specialty crops, as well as the influencer market of retailers, distributors, consultants, and advisors. Gerry has a bachelor's degree in business management from Youngstown State University. He joined MMW in 2000 with 10 years of advertising experience.
Sue Betteley – Business Coordinator
[email protected]
Sue Betteley has been with Meister Media Worldwide since 1989 and is currently the Business Coordinator for the AgriBusiness Group, serving the CropLife®, CropLife IRON®, AgriBusiness Global™, PrecisionAg®, and Cotton Grower® brands. She coordinates the PACE Program and the domestic portion of the ERA program. Sue attended Lakeland Community College and is on the Boards of the Lake County Salvation Army, Birthright Lake Inc., and the United Way Feed Lake County Executive Committee.