Editor's note: CropLife Senior Writer Jackie Pucci caught up with four leading companies — Compass Minerals, Actagro, Timac Agro USA, and Tiger-Sul — at the 2019 Commodity Classic event to learn how they are helping to move the needle on crop nutrition.
Compass Minerals: Make Your Gains Early
Have a nutrient deficiency? Not a problem.
Test your soil and go to your retailer to correct those deficiencies. It's modus operandi, but Kyle Lilly is trying to change this.
Lilly, Senior Product Manager for Plant Nutrition with Compass Minerals, explains that taking a proactive stance with system-applied nutrition will much more fully unleash the potential of your soil to grow healthy crops than any reactive approach.
"If all the nutrients are applied preplant, later in the season they can be tied up and not available or too slowly available. They might be there in the correct rate but not available to the plant. That's where I think the industry is going: to more of a focus on the correct time and what we call 'spoon-feeding' the plant over time," Lilly tells CropLife® magazine from Commodity Classic in Orlando, FL, where, in the background, workers at the Compass Minerals booth dished out free cookies from the mini-oven to a line of visitors.
As row crop growers grapple with low commodity prices and tightening regulations, their focus on nutrients intensifies. Purely looking at the results, it's an easy sell.
Distribution, Lilly says, is the trickier part of the equation, sometimes due to logistical hurdles.
"There's a built-up, preconceived notion of what crop fertility can be. In the Corn Belt, status quo is, spread all your NPK (nitrogen, phosphorus, potassium) fertilizer in fall and spring, and you're done. The big market for manufacturers like us is the untreated acre. That's not only in convincing the farmer that the products work but also convincing the retailer that the product works — so it's really two different audiences."
Zeroing in on crop physiology, the company works with phosphorus, manganese, and zinc to stimulate plant hormones like cytokinin and auxin to split cells and elongate cells. "This is relevant to farmers because of the visible difference in root surface area, which allows the plant to take up more water and combat early-season stress," Lilly says, demonstrating one of the company's newest products, PMZ Dry, aimed at boosting early-season root growth for corn, wheat, and other row crops.
"The genius behind the product is the combination of nutrients with the flow aid. The flow aid itself has the synergy with the nutrition, being a carbon source, to allow better uptake into the plant."
Compass Minerals' booth doubled as the official launchpad of its Rocket Seeds line, which includes PMZ Dry. There is also PMZ Liquid, and for soybeans and other pulse crops there is Moly Dry and Moly Liquid, which help to improve the nitrogen efficiency of plants, produce larger, more vigorous seedlings, and enhance nodulation.
Looking into the future, the company is seeking to work with precision ag companies to deliver even sharper insights on nutrition. "The hope would be that the data provided by precision ag companies would be closer in line to give better advice on the right application rates and timings for different nutritional products," Lilly says.
Actagro: Better Utilizing Nitrogen
"The crop doesn't talk to you, so you've got to tease it out," says Paul Reising, Director of Strategic Product Management with Actagro.
He chatted about how the company's Proximus product increases nitrogen use efficiency while reducing nitrate leaching by increasing the natural microbial populations within the soil near the plant roots.
"When you apply nitrogen as a farmer, you're almost always applying luxury amounts than what the crop can consume today," Reising says, noting that in the company's replicated research trials on corn, Proximus decreased nitrate leaching by 69% during the season and translated to yield gains of as much as 15% vs. treated with UAN alone.
Reising adds: "Obviously, our product costs more on a per-unit basis than a commodity does, but if farmers know they can get more availability in their soil, and it translates to yield, they are becoming more efficient. They can also handle less product. If you can make things more concentrated, it goes a long way just from an operational standpoint.
"You're seeing new companies this year that in the last two to three years didn't exist. That's going to continue. I think we're going through (an evolution) in the sphere of soil health and biologicals and plant stimulants. Ten years ago people would look at you with a dumb stare and say, 'What is that stuff?' Progressive famers have tried enough on their field to say, 'I don't necessarily understand what's going on — I just know I can measure it. Measurement means yield.' I wish the universities would come along and help, because there is still some basic science that still needs to be associated with the products."
Timac Agro USA: R&D-Driven, Boots-on-the-Ground Approach
Timac Agro USA has deep roots in plant nutrition in Europe, which, notes National Product Manager Alexander Duffy, is "probably 25 years ahead of where we are now in the U.S. They've been using seaweed extracts and humic and fulvic acids for a very long time, especially in Spain and France, which are two of our biggest countries. These markets have very similar crops to here, and lot of times I look at European yield data, and they're using a lot less input, and they're still getting more yield than we are. So what are they doing differently?"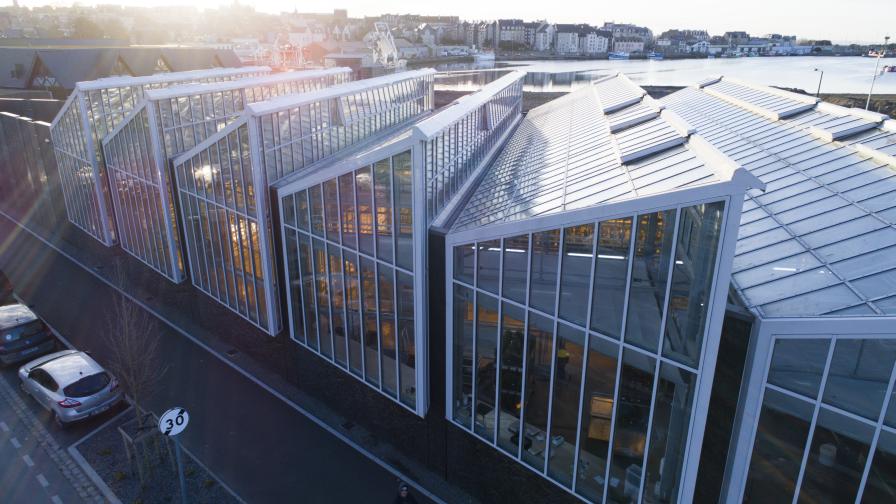 That is, in part, what Timac Agro has set out to determine via its $40 million R&D facility in France, 60 patents, and 100-plus peer-reviewed publications in plant nutrition, at the same time growing its U.S. business from barely there to 100 reps across 27 states and four manufacturing sites in the space of just a few years. For row crops, the company focuses heavily on patented nutritional humic/fulvic acid and seaweed extract formulations, fertilizer additives and seed treatments, aimed at maximizing nutrient availability, reducing plant stress and improving plant health.
"We take hundreds of different plant and seaweed species under very different extraction methods — extraction methods matter. We're not just throwing seaweed into a vat and stirring it and calling it a finished product. We're doing precision seaweed extractions and using chemistry to classify and isolate the bioactive compounds using HPLC or GCMS and then running screening on multiple plant species in our greenhouses and growth chambers. We have one of Europe's only plant phenotyping facilities for plant nutrition. By the time they get me a product to field-test here in the USA, it's gone through about three years of R&D. We get really high-quality finished material here."
"In order for products like ours to work really well — seed treatments, fertilizer additives, or patented liquid formulas — we have to have really good knowledge of the farm that we're working on. I think that the key to our field trial success is a consultative sales model. We have reps on the ground working to get to know the operation, so we can position the right product at the right time for that field that can then translate to really good success. As I've traveled around to almost 30 states in the last two years with our reps, that's the most consistent thing I've seen. My reps that really get involved on the farm have the best field trial results and get the best ROI for the customer."
Tiger-Sul: Better Understanding Sulfur
"Sulfur is becoming more and more prevalent as far as the understanding for the need. It's not cut as often as it once was," says Wesley Haun, Agronomist-Sales and Research with Tiger-Sul.
How to tell if your crop is deficient in sulfur? It's not always easy.
A plant will have a yellowing of the younger leaf, whereas a lack of nitrogen will trigger yellowing of the older leaf. The reason for the difference is that sulfur is not mobile in the plant.
"Oftentimes a sulfur deficiency is mistaken as a nitrogen deficiency. If you put on nitrogen, it doesn't totally correct," Haun says. "Nitrogen and sulfur actually work together within the plant for it to manifest itself, so it's important to have both, in the proper amount at the proper time."
Areas within a state, county, or even areas in the same farm will have a higher fertility level from the standpoint of sulfur that's in the soil. "The thing about measuring sulfur content in soil is there's no consistent method to make the measurement in lab procedures. So, we suggest doing a soil test and a tissue test so we can determine what's in soil and what the plant is taking up and compare the two. With a row crop like corn, I like to see, within the plant, a ratio of nitrogen to sulfur content of 10, 12 to 1."
Producers and consultants frequently talk about nutrients that are removed by the crop, which is only a portion of what the crop needs to grow, Haun says, "so I treat sulfur as if it's a nitrogen-type product. Nitrogen and sulfur have similarities in the way they react in the soil and the way they're taken up by the plant. Both of those are based on crop need rather than crop removed. We make sure we get enough on for the crop to manifest itself."