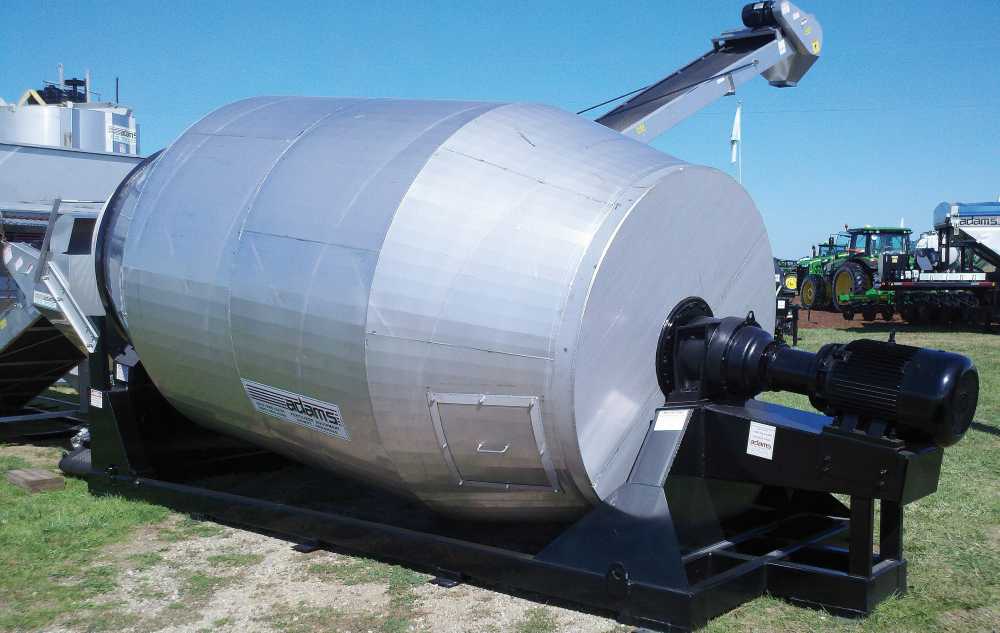 Adams Fertilizer Equipment | Direct Drive Rotary Blender
Manufacturers of fertilizer blending and mixing systems continue to develop some of the fastest, most durable, most accurate units ever for ag retailers. From Adams Fertilizer Equipment's Low Profile Vertical Blender, to Waconia Manufacturing's Blend and Bulk Tower System, there are plenty of options to choose from.
Technology continues to improve, too. Consider Ranco Fertiservice's Multi-Blender DW. This unit features declining weigh technology that monitors the output of each product during blending and continually adjusts for any variability caused by density or flowability changes. Then there's The A.J. Sackett & Sons' Loss-In-Weight Systems, which offers a "best in class" continuous blender for flexibility, high tonnage, and reliability. And of course there's Doyle Equipment and its Direct Drive Blend Systems, which use fewer parts than traditional chain driven systems and feature a heavy-duty planetary gear-box coupled to a totally enclosed fan-cooled (TEFC) motor.
To see a full list of some of the top fertilizer blending systems on the market for 2016, view the slideshow above.