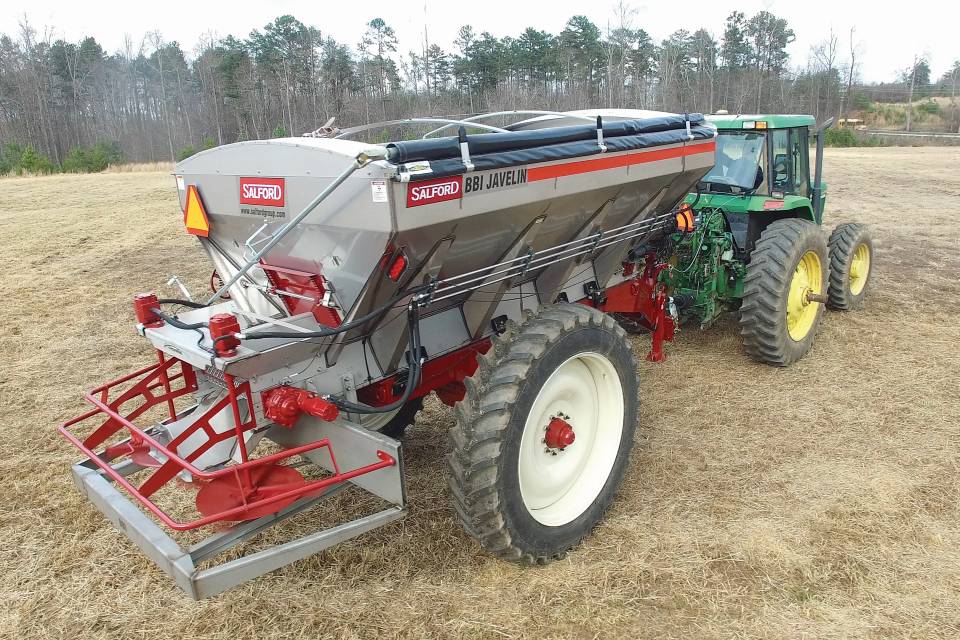 BBI MagnaSpread | Salford BBI
Application equipment manufacturers stressed flexibility and accuracy with this year's crop of fertilizer spreaders. From AGCO's TerraGator TG9300B and Case IH's 810 Flex-Air Applicator, to John Deere's F4365 High-Capacity Nutrient Applicator and GVM's 11-ton Double Duty Fusion Ready spreader, the units for 2017 are sure to help applicators get the job done right this spring.
View the slideshow above to see some of the latest fertilizer spreaders available on the market.