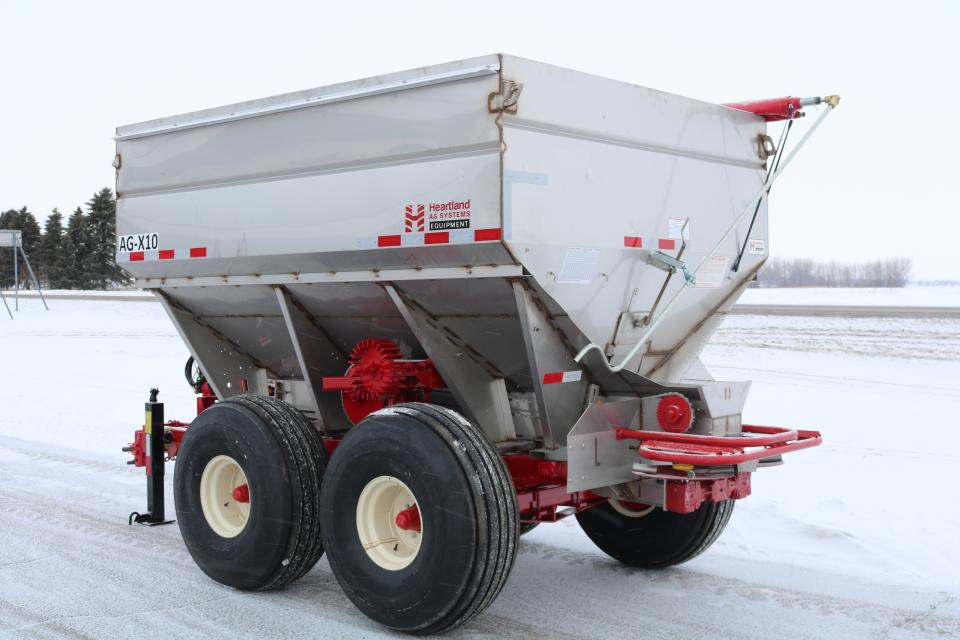 Flexibility is the name of the game when it comes to fertilizer spreaders: flexibility in application rate, flexibility in the number of products applied, flexibility in spread width, flexibility in swath control. Pretty much flexibility across the board is what most manufacturers are striving for in today's spreader units, giving applicators the options they need to meet the nutrient demands of every field.
Take the John Deere LS475, for example. The unit features a 2,000-gallon stainless-steel solution tank and gives you the versatility to apply pre-plant, high-volume nitrogen, or low-rate pesticide. Flexibility! Or how about the lineup of Unverferth Pro-Force dry spreaders. With the optional Duo-, Tri- or Quad-Force hopper inserts and attachments, you can spread up to four different products at the same time, each with variable rate. Again, flexibility.
View the slideshow to learn more about these two products, as well as 12 other models, and how the agricultural industry will be using them to apply products with flexibility during the 2021 growing season.
4
4
5
14 Fertilizer Spreaders Designed With Flexibility in Mind