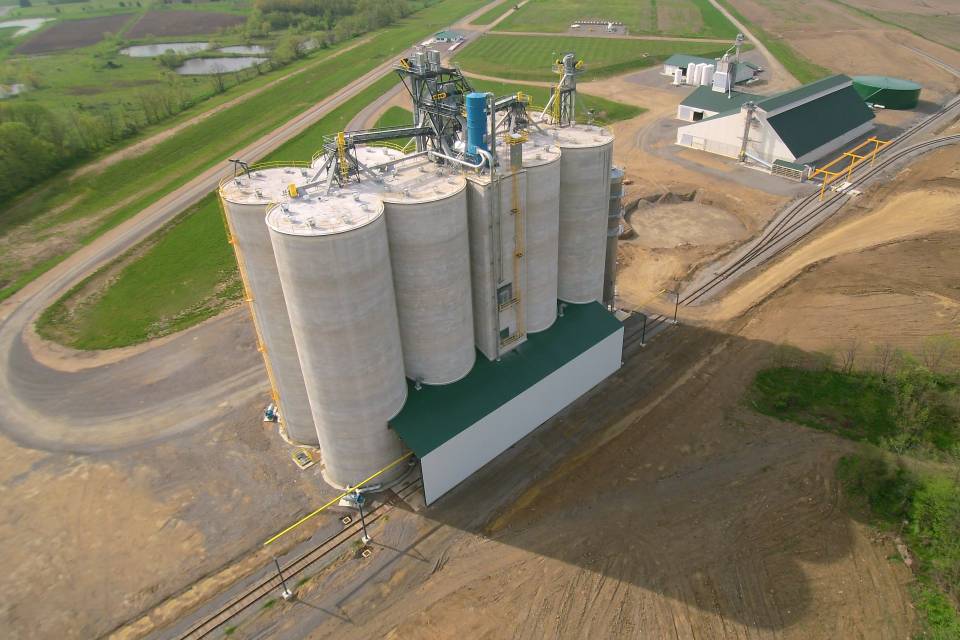 Heritage Cooperative in Marysville, OH, needed an efficient liquid, dry and grain facility to serve the many needs of their customers. Working closely with Kahler Automation, that's just what they got.
What They Needed
"Partly because of the automation software and controls from Kahler Automation, our goal of building a state of the art facility that would allow us to better serve our customers was made a reality. When we were designing the buildings, we placed an emphasis on the ability to deliver product quickly, accurately and efficiently; Kahler Automation has helped us meet that need.
"We knew Kahler Automation as we have their solutions in the Kenton, OH, facility. We were essentially looking for an efficient software suite and knew Kahler had the solution. We had several key requirements that we need to realize to be successful today and in the future. First, we needed to provide 24/7 unstaffed loadout allowing our customers to pick up fertilizer 24 hours a day, seven days a week. Also, we needed an accurate and reliable means of impregnating herbicide into our dry fertilizers. Kahler accomplished both of these key requirements with speed, accuracy and efficiency.
"Kahler's design also offers us the ability to expand over time as our needs and the needs of our customers change." — Terry House, Heritage Cooperative
What We Designed
To meet the challenging goals of Heritage Cooperative, Kahler Automation designed a facility that included a 24/7 unstaffed load-out bay with technology that enables customers to pick up fertilizer 24 hours a day.
Working with Sackett, a 200-ton blend tower with 3-ton HIM was developed with Kahler designing a liquid im-pregnation system. Liquids can be sprayed simultaneously so speed is not compromised when impregnating.
Kahler Automation's grain system allows the entire grain operation to be monitored and controlled from anywhere on the control network. Grain can be moved anywhere in the facility by multiple source/destination selections, controlled by a touchscreen, requiring only one person.