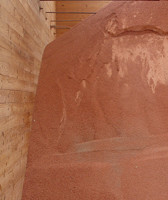 Even the most grizzled veterans of the crop input industry will admit that they have never seen anything like the developments in grain and crop nutrient markets during the last 12 months. Prices of the main fertilizer products surged to record levels last year. Published spot prices of anhydrous ammonia, diammonium phosphate (DAP), and muriate of potash at Midwest terminals increased about 60%, 100%, and 90%, respectively, from December 2006 to December 2007.
So, what will 2008 bring? There are few signs of any let-up so far this year, but forecasting from these levels should qualify as hazardous duty. A few trends are clear, however, and many of the fundamental factors that combined to pull or push prices up last year look like they will remain intact or potentially intensify this year.
First, crop nutrient demand prospects worldwide remain extremely positive due to record or near-record prices for a wide array of agricultural commodities. The latest estimates and forecasts from the International Fertilizer Industry Association (IFA) indicate that global nutrient use will increase 13% or about 20 million tons during the three-year period from 2006 through 2008. That is almost the equivalent of adding another U.S. to world demand in just three years. The compound annual growth rate (CAGR) of 4% during this period compares to a CAGR of just 1.8% from 1995 to 2005. The pace of global demand growth has more than doubled recently.
The positive demand outlook reflects the continued strength of grain and oilseed prices and outstanding farm economics in most regions of the world. In mid-January, the 2008 new crop prices for corn, soybeans, and hard red winter wheat were trading at roughly $5.20, $12.75, and $9.50 per bushel, respectively. Enough said.
And it's not just a corn-soybean-wheat game. The Chicago Board of Trade nearby contract for rough rice was trading at a record level of more than $14 per hundredweight and the nearby contract for palm oil on the Kuala Lumpur exchange was trading at a record high of about 3,400 ringgits per ton or roughly 47 cents per pound. Agricultural commodity markets are sending clear and strong signals to farmers around the globe to step on the accelerator and rev up the powerful engines of production agriculture.
Back In North America
Closer to home, we estimate that U.S. nutrient use during the fertilizer year that ended on June 30, 2007, increased about 10% due to the big shift in acreage from soybeans to corn as well as moderate increases in application rates on most crops last year. We guess that nutrient use in 2007/08 will remain about flat at this high level as a result of some shifting back to soybeans and steady application rates. Nitrogen use is expected to drop slightly, phosphate use is projected to stay unchanged, and potash is forecast to increase modestly (assuming supplies are available).
These estimates are based on the assumption that U.S. growers will plant about 88 million acres of corn, 69.5 million acres of soybeans, and 64 million acres of course cut wheat in 2008. But it is far too early to make acreage calls. The war for acreage is far from over and factors such as the size of Southern Hemisphere crops and the import appetite of China and other key importing countries still need to play out before growers hook up their planters this spring.
A second trend that remains intact this year — and lately has intensified — is cost pressure on crop nutrient producers. The production and distribution of crop nutrients are energy intensive and high energy prices continue to push up both manufacturing and supply chain costs.
In addition, sharply higher raw materials costs also are putting upward pressure on crop nutrient prices. For example, recent jumps in phosphate rock, sulphur, and ammonia prices have sharply increased phosphate production costs, especially for non-integrated producers that purchase rather than mine rock. The price of phosphate rock has more than doubled this year. The price of sulphur delivered to Tampa has more than quadrupled from $60 per long ton in January 2007 to more than $250 per long ton today and the price of anhydrous ammonia delivered to Tampa has climbed from less than $300 per ton last summer to more than $500 per ton today. These increases combined have boosted just the cost of the raw materials required to produce a ton of DAP by a non-integrated producer by more than $300.