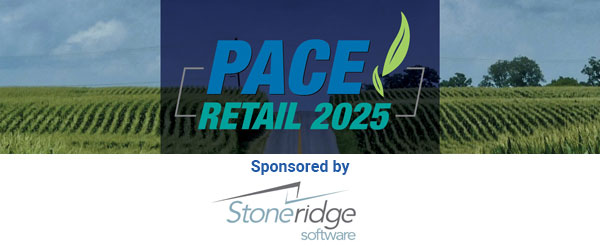 CropLife magazine is pleased to announce the release of its look into the future of agricultural retail, the PACE Retail 2025 Report. This digital project, sponsored by Stoneridge Software, is available as a download below.
"The report asked retail professionals and industry experts to imagine a prosperous and sustainable retail business in the year 2025, and then describe the key strategies and business tactics that would be necessary for the retailer to embrace in order to reach that goal," says Paul Schrimpf, Group Editor of CropLife magazine and primary author of the report. "It was a tremendous learning experience, and one that we are proud to share with our retail audience."
The report is one of several projects that have been developed for the PACE Executive Series, a professional education and development program for agriculture value chain stakeholders. The Series will continue through 2021 leading up to the inaugural PACE Executive Forum, October 26-27, 2021 in Kansas City.
Fill out the form below to download the report!
3
3
5
Finding the Future of Agricultural Retail: Download the CropLife PACE Retail 2025 Report