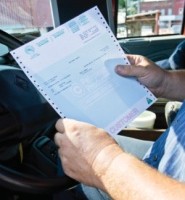 Cooperatives are complex organizations. They typically span dozens of locations while managing a potpourri of functions and services while dealing with volatile markets. To maintain the trust of the growers they serve, they must keep accurate track of commodity and fuel price fluctuations — all against a tangle of city, county, state and federal taxation regulations.
Behind the scenes, a multitude of software systems are used to ease the burden by automating these disparate elements and simplifying the recordkeeping task. Unfortunately, serious issues arise when these systems can't interface or must be band-aided together. Even with software in place, the most critical management function of all — risk management — is often relegated to a series of spreadsheets where futures positions are maintained separately from the physical positions they are supposed to be hedging.
Helping To Expand
As a result, a growing trend among ag co-ops is the adoption of a unifying single-vendor software system. Take the case of North Central Co-op, a $300 million a year organization that serves a farming community in Northern Indiana and Lower Michigan. Its 40 locations include liquid/motor fuels and propane gas, full-service retail agronomy operations and grain and feed manufacturing. However, the company's aging software systems weren't meeting organizational needs.
"We were looking for a better accounts receivable system and greater control over inventory," says Doug Bible, chief financial officer at North Central Co-op. "We lacked integration of accounting and agronomy functions."
North Central Co-op management assembled a team of executives, line of business heads and internal users to compile a list of features required of a new system. They compared that checklist against products on the market. Bible says the specs consisted of modules for billing, inventory, accounts payable, general ledger and various farm functions. The most important spec, though, was that it had to be one single unifying system rather than a series of best-of-breed tools.
"We didn't want to have to deal with a bunch of individual applications and figure out how to get them to work together," says Bible. "Even when you set up interfaces, things never seem to work as well as you hoped."
The co-op set out to find the right match. That led them to Summit Software, the maker of an integrated accounting and inventory management system for agribusinesses including cooperatives and dealers of grain, feed, seed, fertilizer, crop protection products, petroleum distribution and retail farm stores.
"We wanted everything integrated within the same package," says Bible. "The benefits of a unifying system show up in efficiency. For example, we no longer have to enter the same data in several places."
North Central Co-op has also had to cope with a series of mergers and acquisitions. Despite this, all co-op locations are run by one server. "Our record keeping personnel are the same as before our mergers yet we are dealing with double the sales volume," says Bible.
The Pitfalls Of Multiple Applications
Another user of unified systems is Ag Plus, a cooperative based in Northeast Indiana. It markets grain and farm inputs such as fertilizer, crop protection products, seed and fuel.
The company previously operated a green-screen system for accounting and grain management as well as additional software for agronomy, LP and liquid fuels. Due to running so many different programs, end of month reporting was a chore. Staff stayed up late manually tallying data and adding it into spreadsheets to generate reports.
Jeff Scher, controller at Ag Plus, was finding it increasingly difficult to locate needed information when it resided in multiple locations. "This made it difficult to respond to market changes," explains Scher. "But real time risk reporting solved all that — the physical position of each commodity is updated in real-time and shown on one page with the corresponding hedges."
The company was very thorough and looked at all viable solutions before choosing Summit Software. "We didn't want to have the integration hassles associated with buying best-of-breed tools," says Scher. "We wanted one integrated package that was aligned to the special needs of farming."
According to Scher, Ag Plus saved approximately 24 man hours a month compared the previous system as a result of the system's automated reporting, information availability and the elimination of data transfer.
North Central Co-op's Bible says the biggest impact was in billing records. Statements are much easier to read and far less prone to errors.
"Accounting personnel spend a tiny fraction of the time dealing with queries compared to before," he says. "The customers benefit by having their account information so much more readily available."
North Central has 10,000 propane customers that depend upon those records to ensure they don't run out of fuel during the winter. The old systems didn't do a good job of correlating winter temperatures with expected consumption rates and this caused inefficiency. Emergency deliveries prevented drivers from delivering to one neighborhood at a time. Drivers kept their own records in the truck as they couldn't rely on headquarters to accurately map their daily routes.
"With the unified Summit system, drivers are given precise routes and customers no longer have to worry about running out of fuel," says Bible. He points out that far fewer miles driven helps keep prices lower for customers.
On the grain side, growers expressed their approval of the touchscreen for the grain scale.