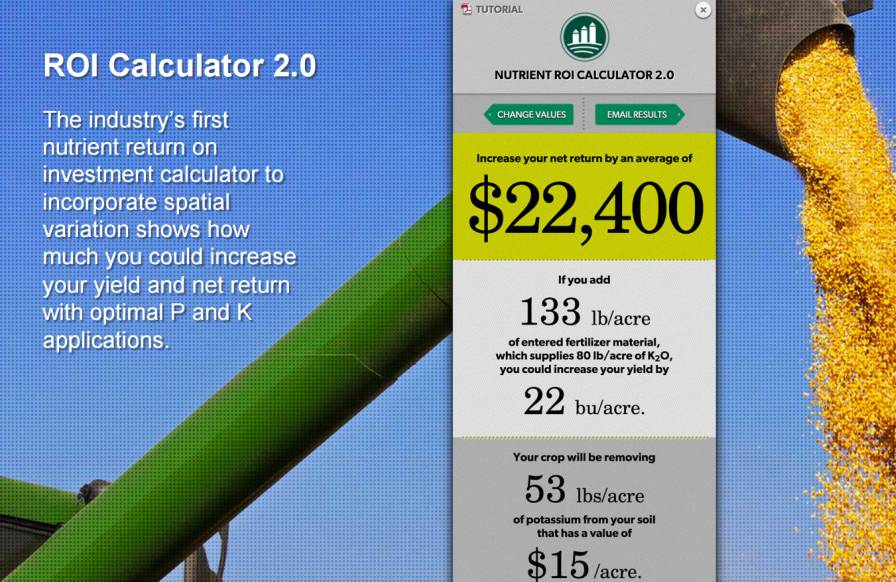 Nutrient ROI Calculator 2.0. (update) | PotashCorp
Ag professionals are working smarter, not harder, than ever before. Smart farming technologies have enabled them to reduce costs, maximize yields and profits, and still be incredibly efficient in the process.
And there is perhaps no better example of smart farming than with the mobile app. It has become a game changer for on-the-go growers and ag retailers, enabling them to perform critical tasks wherever and whenever they need it. From scouting fields and managing agronomic data, to flying drones and creating farm maps, there is virtually no job that a farming app can't do.
To meet this growing demand, developers continue to launch apps that are useful, user friendly, and simple to use. "A mobile app must be intuitive and easy to use, or it will not be used," says Doug Applegate, CEO and owner of Praxidyn, which plans to offer an Android app for its new portable ag chemical blending system, Mixmate. "We expect to be able to use an app with little or no training."
The Mixmate app, along with 16 other new or recently updated apps, are featured in my seventh annual list of agriculture apps available for Androids, iPads, iPhones, and more. I hope the apps listed in the slideshow above can help you farm smarter in 2017.
Be sure to also check my lists from past years (2016, 2015, 2014, 2013, 2012, 2011).
If you have a favorite new app that is on my list or one that is not, tell me about it at [email protected] or post a comment below.