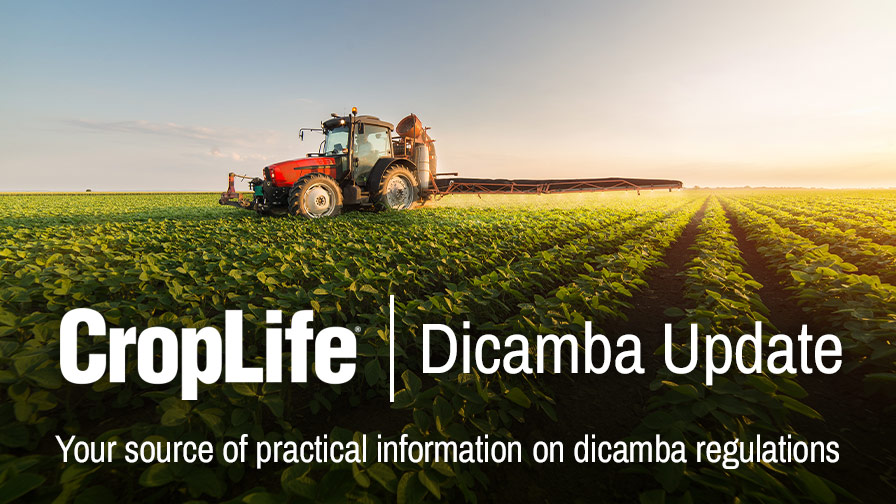 The third season in the tumultuous run of dicamba-tolerant crops is fast approaching, with more than a few challenges in the way. U.S. EPA's new label requirements, released on Halloween after an at-best uneven 2018 application season, have been haunting the industry with uncertainty and new requirements for 2019.
From defining sensitive areas in some labels, to the mad scramble to get everyone who directly encounters the herbicide fully trained to the letter of the law, this winter has tested the professionalism, tenacity, and resolve of everyone involved: manufacturer reps and extension professionals, to application managers and the farmers themselves.
Challenging yes, but another example of the importance of the professional retail dealership in ensuring rules and labels are followed, best practices are enforced, and crops are kept safe.
To provide support and ongoing information on this important issue, we are pleased to present the CropLife Dicamba Update, a three-times-per-week e-newsletter designed to help you and your operation stay on top of the latest dicamba information. You'll see:
Equipment and best practice tips and reminders
Interviews with leading experts
Q & A feature articles with retailers on the front lines
Perspectives from dicamba suppliers
Label and regulatory information
We are also pleased to welcome back the extension team from last year, who provided technical consultation, including Drs. Bill Johnson and Fred Whitford of Purdue University, and Dr. Joe Ikley of North Dakota State University.
Thank you for your support, and we wish you all success in the spring application season ahead.
Get top-of-mind reminders on the latest compliance and regulatory rules on dicamba, as well as insight from industry experts, directly to your email inbox. Subscribe to CropLife's Dicamba Update.