In 2017, Illinois was the top producer of soybeans among all U.S. states. Unfortunately, Illinois also broke records in the number of complaints called in to the Illinois Department of Agriculture alleging dicamba misuse.
Can we learn from the experiences in 2017? "Failure to look back, as well as forward, leaves us vulnerable to repeating mistakes if we don't acknowledge that one of the major takeaways from 2017 was that the later the application occurred, the more problems we saw," said Jean Payne, President of the Illinois Fertilizer & Chemical Association.
The fact is this: Dicamba applied to soybeans in Illinois during the week of June 19, 2017 and after resulted in a record number of complaints to the Illinois Department of Agriculture (IDA) starting the first week of July and continuing throughout the month. See diagram below provided by IDA. Since symptoms of dicamba exposure often do not appear for 14-21 days following exposure, this traces back to applications made in the final weeks of June and beyond. IDA was beginning to field dicamba complaints prior to that, but as the chart shows, going from 15 complaints per week in late June to 53 and up to 70 complaints per week in early to mid-July is telling us something.
IFCA surveyed its ag retail members to capture their experiences with dicamba in 2017. "The retailers reported that the week of June 19 generally provided some good weather for pesticide application, particularly lower wind speeds. In Illinois, days when wind speeds and gusts are below 15 mph are rare, especially in central Illinois. (We have hundreds of wind towers operating in central Illinois for a reason) said Payne. Therefore, many retailers viewed this timeframe as a good one to go out and treat weeds that either escaped the pre-emerge applications or where no pre-emerge was used. Unfortunately, the weeks that followed brought little to no rain and hot conditions, and the result was a rapid uptick in formal complaints to IDA along with a substantial number of non-formal complaints that left retailers walking fields and talking to farmer customers throughout July and August. Retailers fielded their own customer complaints but also assisted many farmers whose symptoms were the result of applications made by farmers (private applicators).
So, what can we learn from this? THE EARLIER THE BETTER. When the label can be followed, if you can treat the weeds very early then dicamba is a suitable post-emerge option. The top wind speed or gust allowable this year is 10 mph. Dr. Aaron Hager of the University of Illinois focused on four steps to take to manage weeds in soybeans in a Bulletin published March 22, 2017 and many of those tips focus on early preparation, early treating, and early scouting. Later, the options for weed management using dicamba or any other herbicides effectively dwindle.  If you are reading this in late May, that window has either already closed or is closing fast depending on when soybeans were planted and what is adjacent. IFCA supports ag retailers setting stewardship cutoff dates for dicamba application, based on what IFCA learned from its member survey and what the IDA experienced in 2017.
Can we learn from history? We should, or dicamba use on soybeans could be history.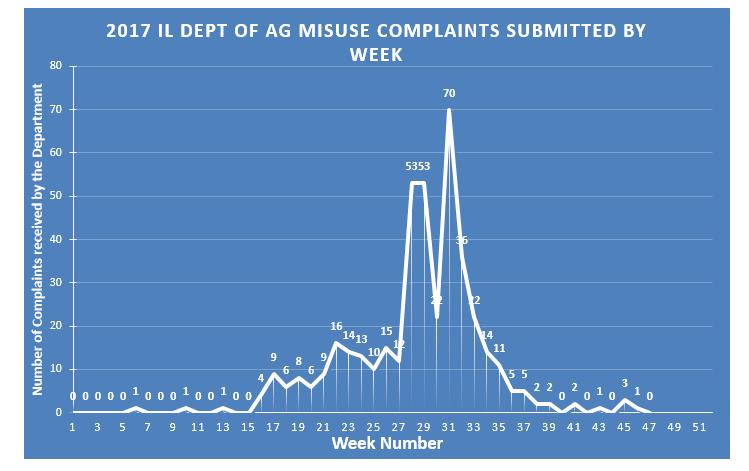 Get top-of-mind reminders on the new compliance and regulatory rules on dicamba directly to your email inbox. Subscribe to CropLife's Daily Dicamba Update.