CropLife magazine, in its September issue, detailed the state of the micronutrient industry. A dozen manufacturers provided enough information at that time to warrant a follow-up Q&A that revolves around the following four questions:
What would you like ag retailers to realize about micronutrients that they might not have already?
• Ryan Bartlett, Vice President of Innovation and Product Development, Compass Minerals: "Retailers are our valued partners and a critical component of our distribution strategy. We rely on them to help us deliver the message to growers and make sound agronomic recommendations that fit the many different operations they serve. We will continue to dedicate time and effort to training our partners on our product portfolio as well as listen to their feedback as it relates to the handling and performance of our products. Our team also values the interaction with retailers, as they provide great insight into problems that growers are trying to solve."
• Rob Ford, Midwest Sales Manager, Agro-K: "Even as the marketplace consolidates and competition increases, retailers need to remember that an experienced agronomist is still the best insurance the grower has in avoiding yield-limiting crop issues."
• Randy Edwards, Vice President of U.S. Sales, Miller Chemical and Fertilizer: "Encouraging growers to use micronutrient products that will consistently give them a return on their investment is important to manufacturers, retailers, and, most certainly, growers. Giving them good information about micronutrient products will help to ensure that their growers remain financially healthy."
• Jeff Reimche, Director of Operations, Nutrient Technologies: "We would encourage retailers to reinforce the whole-nutrition principles with their growers. The 'short barrel stave' nutrient balance analogy is more important than ever for those who are seeking to maximize their crops' growing potential."
• Jake Socherman, Director of Sales–Specialty Micronutrients, Verdesian Life Sciences: "The retailer has an integral part in bringing diagnosis, field knowledge, prescription, and application together to help growers maximize their return vs. fixed costs. Selecting the appropriate micronutrient product for your growers is the key to a successful result and increased crop performance/yield. Even with lower commodity prices, recommending a multi-element micronutrient product that delivers nutrient availability and balanced nutrition with season-long performance will generally return a strong ROI for your growers."
• Paul Gerdes, Proprietary Business Manager, West Central Distribution: "We rely on our retailers to be advocates for their growers, and they should always be working to ensure their customers receive the best return on their investments. During tougher economic times, growers are looking to us for answers. It is our job as the industry experts to do what is right for each individual farmer by helping them maximize their investments, using high-quality products."
• Toby Goodroad, Market Development Director, Yara North America: "In my experience working in retail, every dollar spent in increasing crop knowledge, we were paid back tenfold. Becoming the trusted advisor is an investment and requires great partners. In the end this will give you the edge when the conversation comes down to price. Just because the crop prices are lower and farmers are struggling, they will plant another crop and will depend on you if you're providing that type of value."
• Dale Edgington, Purchasing and Production Manager, Cameron Micronutrients: "I have had many sales people over the years express frustration at the sheer number of products that they have to sort through, and, quite honestly, some struggle with knowing what is in their customers' best interest. Those that do, know that if they help their customer make money, that customer won't mind if they make a little bit too. We are in exactly the same situation. We desire to help our customers sort through the myriad options available to them and to pick those that best fit their customers' needs."
• Tommy Roach, Director of Product Development, NACHURS: "Soil testing and tissue testing should always include the full spectrum of micronutrients to identify any potential limiting factors in your growers' fields."
• Sunil Shah, CEO, SAM Nutrition: "We provide wholesale prices and are committed to the needs of our clients. Personalized customer service is one of our core values at SAM Nutrition, and as a small business, we believe it is a pathway to successful business relations. Our teams are knowledgeable in the industry and are always ready to answer any question or concern clients may have."
How about their grower-customers?
• Chapman Mayo, President, Agro-K: "Growers are certainly a lot more aware today of the benefits of using micronutrients in their fertility programs — both soil and foliar — but there are a lot of inter-nutrient relationships, both positive and negative, as well as ratios between nutrients that affect crop health, yield, and quality that are less well known. Working with an agronomist that really understands plant nutrition and plant physiology is critical to getting the most out of your micronutrient investment."
• Rodney Gilliland, National Accounts Manager, The Andersons Plant Nutrient Group: "We encourage dealers and growers to test micronutrient levels in addition to nitrogen, phosphorus, and potassium when soil and tissue testing. The results of these tests can then be used to form decisions on the right products to apply, helping growers to overcome any deficiencies while saving money."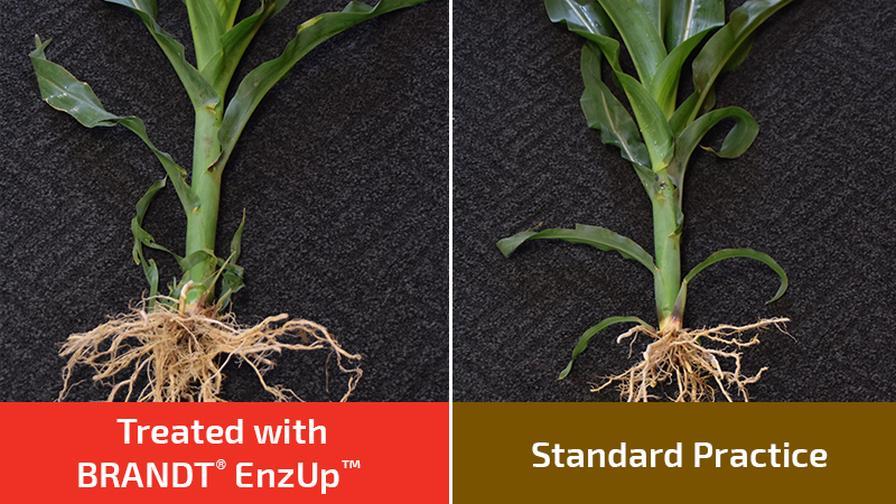 • Ed Corrigan, Research Agronomist, BRANDT: "It is very difficult to supply micronutrients to crops through the soil. Soil tie-up of those elements is nearly impossible to overcome and therefore limits proper nutrient balance in the plant. Secondly, many of the micronutrients are immobile in the plant. Getting nutrients into plant growing points requires special nutrient technology and chemistries that protect the nutrients and prevent them from getting tied up in the plant and in the soil."
• Reimche (Nutrient Technologies): "The rates and timings of micronutrient applications are just as critical as the macronutrient programs when you are looking to influence yields and quality. Mid-season testing for micronutrient levels in soils and plant tissue is too late. The demands for the different micronutrients change in the course of the season, and it is important to understand the best timing of the applications for maximum benefit. Also, a pound of zinc is not a pound of zinc. There are differences in the performance of micronutrient products. We know there are lots of options for growers, and unfortunately every season we hear of complaints of lack of performance or phytotoxicity issues from the use of some foliar products. When designed right, foliar micronutrient products can be safe and effective at high rates, and can be a great tool for growers to use to optimize results.
• Socherman (Verdesian Life Sciences): "Micronutrients are an essential part of a complete crop fertility program. With the new hybrids that growers are planting today, in order to achieve the yield potential of these varieties, a key part of achieving that potential is utilizing micronutrients, including zinc, manganese, and boron in most broad-acre and specialty crops. The hard challenge for growers is knowing both rate of micros and timings, which the Verdesian MicroSync lineup was built to solve."
• Edgington (Cameron Micronutrients): "Every living being has a requirement for balanced nutrition. Too much of one element can create a deficiency of another. Ask for a soil test that includes micronutrients, and then ask your agronomist to look at the excesses as well as the deficiencies. It might just be that you should stop applying one thing, like phosphate or potash, because it is causing a deficiency of another, like zinc or manganese."
• Bartlett (Compass Minerals): "Specialty plant nutrition is a category that has been underappreciated and underrepresented in terms of the science and trials or, rather, proving the efficacy of the products. We know today that corn has the genetic potential for over 500 bushels per acre. Without the proper holistic plant nutrition program, growers will only realize a fraction of that potential. That is why we believe our approach to a plant nutrition system can help farmers begin to close the yield gap for their crops."
• Goodroad (Yara North America): "Many have said this before me: 'Micro' does not indicate a nutrient of less importance. While needed in small amounts, they can, in some cases, have a very large impact on yield and quality. Temporal and spatial variability of these nutrients can make it hard to be confident in your decisions. However, if a sprayer is going over the field, it should always have nutrition in the tank. The opportunity is much greater than the cost. Hidden hunger is one of the greatest opportunities we see globally and has a major impact on yields. In addition, growers should always leverage as much data as they can get to make decisions related to micronutrients. Soil, tissue, and water analysis can be helpful along with their local and regional advisors."
• Edwards (Miller Chemical and Fertilizer): "Distribution of micronutrients in the soil is difficult to achieve because of the small amounts needed to fill the crop's needs. Timing, placement, and availability means everything to ensure the proper balance of micronutrients to macronutrients. In-furrow applications near the seed and foliar applications at key growth stages of a combination of micronutrients is a simple way to improve yields in a cost-effective manner."
• Roach (NACHURS): "Micronutrients are an important part of any crop nutrition program where maximum yields are desired. They, along with potassium, are activators of enzyme and hormone cycles within the plant and are necessary for maximum crop growth and development."
• Shah (SAM Nutrition): "Our micronutrients are OMRI (Organic Materials Review Institute)-certified organic."
• Gerdes (West Central Distribution): "We understand that every input dollar needs to be scrutinized. We are in those economic times. But when choosing a micronutrient, quantity is not better than quality. There are pretty inexpensive micronutrients. But if the nutrients aren't available for uptake, it is a wasted dollar. So, that dollar would be better spent on a higher quality product that can be put down at a lesser use rate vs. more pounds to the ground."
Where is your company's focus, moving forward?
• Brian Haschmeyer, Director of Discovery and Innovation, BRANDT: "Last spring we expanded our BRANDT Smart System flagship line of foliar micronutrients. These formulations are designed for advanced compatibility in complex tank mix combinations and have been approved for use with dicamba and 2,4-D herbicides. We also introduced BRANDT EnzUp, which is a revolutionary new enzyme-based technology that boosts water and nutrient availability and uptake; improves soil and root health; and increases yield. The technology is based on a scientific breakthrough that allows specific nutrient-enhancing enzymes to be isolated and then treated through a patented process that protects the enzymes and keeps them stable and active in the soil longer. EnzUp was included in replicated corn trials across the Midwest and showed four to 15 bushels per acre yield advantages compared to standard grower practice. There were also visible signs of improvement in crop stress tolerance and plant and root health. In cotton trials EnzUp had a 12.3% yield advantage (214 pounds per acre) over standard grower practice.
• Mayo (Agro-K): "Agro-K's approach to the micronutrient marketplace has and will remain focused on the science of plant physiology, ensuring that peak nutrient demand timing is satisfied by applying the right nutrient(s), at the right time, in the right form, in the right place, and in the right mix."
• Edgington (Cameron Micronutrients): "We have three manufacturing plants in the U.S. and have strong ties to another off shore. We market three different company brands but have adopted the slogan, 'Three companies, One purpose.' Our goals are much like those of 4R Nutrient Stewardship: Help our customers find the right product at the right price for use in the right place at the right time. We will continue to develop products that fit our customers' agronomic requirements while providing them with unique products in the market place. We don't like to make 'me too' products. We would rather develop something new or incorporate something new into the mix that they can't get anywhere else."
• Bartlett (Compass Minerals): "We will continue to bring products to farmers in the Americas that add value and return on investment to their operations. Some of these products for North America will come from a proven portfolio of products developed and time-tested from Brazil. And vice versa, some of the products we launch in Brazil will be based on our most successful technologies in North America. Both operations in North and South America will benefit from our focus on innovation and product development. We plan to launch multiple next-generation products in the Americas over the coming years, adding to the specialty plant nutrition solutions in the farmer's toolkit."
• Edwards (Miller Chemical and Fertilizer): "Miller plans on continuing to promote the use of soil and foliar applications of micronutrients chelated with a special process. This process prevents agents in the soil, such as phosphate and glyphosate, from complexing the micronutrients, which delays or significantly reduces their availability to the plant. In tank mixes with pesticides, this process also keeps the micronutrient readily available for absorption by the plant while not interfering with the activity of the pesticides."
• Roach (NACHURS): "NACHURS' focus will continue to be on high-quality liquid EDTA-chelated micronutrients and micronutrient blends. EDTA-chelated micronutrients offer growers the best combination of cost, tank-mixing flexibility, efficacy, and availability compared to any other form of micronutrients on the market."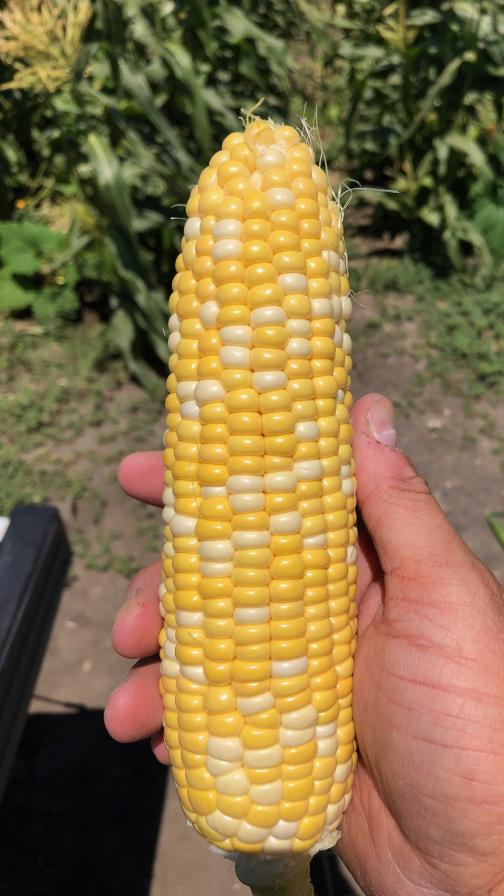 • Reimche (Nutrient Technologies): "We continue to focus on service, technical advice in the field, and real-world results. We have been investing heavily in R&D over the last few years and are starting to see some new products ready for market. That is really exciting. Education and innovation are keys to ongoing success for us and our customers. Education about the importance of balanced crop nutrition, including all the micronutrients, is essential for optimizing crop quality and yields. Even in poor market conditions, premium-quality produce will still sell. We continue to focus on developing innovative micronutrient formulations to provide growers high-performance products for all crop types."
• Shah (SAM Nutrition): "Our motto at SAM Nutrition is to provide the best quality products at competitive prices. We understand the current unstable economic environment, but we hope to continue our services, so not only are we successful but also the businesses we serve. Our goal is to continue providing quality products at affordable and reasonable prices, so farmers can have the necessary elements for healthy crops."
• Gilliland (The Andersons Plant Nutrient Group): "As a company, we continually focus on providing high-quality products with a proven return on investment. We look forward to bringing new and unique products to the marketplace, including customized formulations for crop, region, and even individual grower needs. Additionally, we are dedicated to demonstrating their value through internal and third-party testing."
• Socherman (Verdesian Life Sciences): "We are focusing on two things: One, as the 'Nutrient Use Efficiency People,' we are bringing sound farm gate science to the development of leading-edge micronutrient and broader nutrient-use efficiency solutions to help farmers maximize their outcomes. Two, we continue to focus on increasing awareness and use of micronutrient products at the retail and farm level."
• Gerdes (West Central Distribution): "Our primary focus area within the micronutrient market is helping growers understand that the quality of the product is more important than the quantity applied. Using chelation technology … can help make micronutrients in the soil and in the tank soluble for uptake. This is especially important for in-furrow micronutrients. West Central is committed to investing in education to help our customers understand the difference within the micronutrient categories and helping our customers be as efficient as possible and backing that into what we can do that has a return on investment for the end-user — the grower."
• Goodroad (Yara North America): "Our company is adding resources and focus to specific crops. This will allow us to bring more support to our retail customers, helping to promote and create solutions for farmers. At Yara we like to think of the crop first in the context of a cropping system. However, to address micronutrients specifically we have a full line of foliar nutrition and micronutrient coatings. We want these to be positioned where they can give the retailer and farmer the best probability of success. This is why knowledge transfer is so important through training and leveraging our global footprint."
What other newsworthy items would you like to relay to our readers?
• Jeff McClellan, Eastern Sales Manager, Agro-K: "Agro-K has developed some new nutrient flow charts for corn and soybeans, based on replicated third-party data, that has added terrific insight into peak demand timing of various nutrients during the life cycle of the plant. This data has enabled Agro-K and our distribution partners to help growers make better-timed applications of micronutrients when they are most likely to have the best effect."
• Goodroad (Yara North America): "Besides a full line of foliar nutrition products, our micronutrient coating is gaining momentum. This oil-based micronutrient coating can be applied to most common dry fertilizers without slowing down operations, and it reduces the dust that usually is associated with handling fertilizers. For the retailer, it opens up space and reduces the need to handle bags. The big upside, besides the previously mentioned, are the agronomic results. We have tested this locally and globally, with consistent improvements to yield and quality vs. a variety of common granular options. Every granule or prill has micronutrient content helping for a homogenous crop growth. One other distinct advantage is that the grower has no extra steps or additional volume of fertilizer to apply. It is delivered on their normal fertilizer and in most cases supplies the crop needs unless they are severely deficient, and in that case a foliar application or additional application will help."
• Reimche (Nutrient Technologies): "The most exciting news is that we are starting to get back data from our field trials, and our new biostimulant and root activator is living up to our expectations and exceeding our growers' expectations. We have expanded our in-house growing capacity and have been able to conduct more pre-market trials than ever before. Now, as part of the De Sangosse group of agricultural companies, we have access to exciting technologies that are totally new to the North American marketplace and have shown great potential for improving micronutrient benefits for growers and retailers alike. Nutrient Technologies will be broadening our micronutrient product offerings in 2019 to include advanced soil and fertigation formulas to provide growers excellent value for their micronutrient needs. Over the next few years our customers will continue to see new, innovative, and effective products coming out of our California manufacturing facility."
• Gerdes (West Central Distribution): "West Central's Levesol family of products offers a unique ortho-ortho chelating agent that allows nutrients in the fertilizer and soil to be more available for uptake. For example, the Levesol Zn product targets the length of time that zinc is available for optimal plant uptake. In-furrow starter fertilizer agents are designed to be applied at low-use rates to provide important nutrients to the seed at levels that are safe for healthy plant development and will not cause injury to that plant. Levesol is the only pure chelating agent available that makes micronutrients soluble for plant uptake. By keeping micronutrients soluble it also prevents them from binding to phosphorous, leaving more of it free for uptake and increases overall nutrient efficacy."
• Corrigan (BRANDT): "Copper levels in plants across the U.S. are beginning to show deficiency and must be carefully monitored in 2019."
• Edwards (Miller Chemical and Fertilizer): "Delivering a readily available complement of micronutrients, when the crop demands it, in a uniform fashion is essential. However, not all micronutrient products are formulated to accomplish that task. Miller's proprietary water-soluble micro-granule contains all the stated micronutrients in each micro-granule and disperses in water on contact."
• Roach (NACHURS): "In an environment of low commodity prices and uncertain weather patterns, it is important to utilize all available tools to help achieve maximum genetic potential. It's second nature to focus on nitrogen followed by phosphorus, but it is equally as important to spend time and money to look at micronutrients (as well as potassium) to optimize yield."