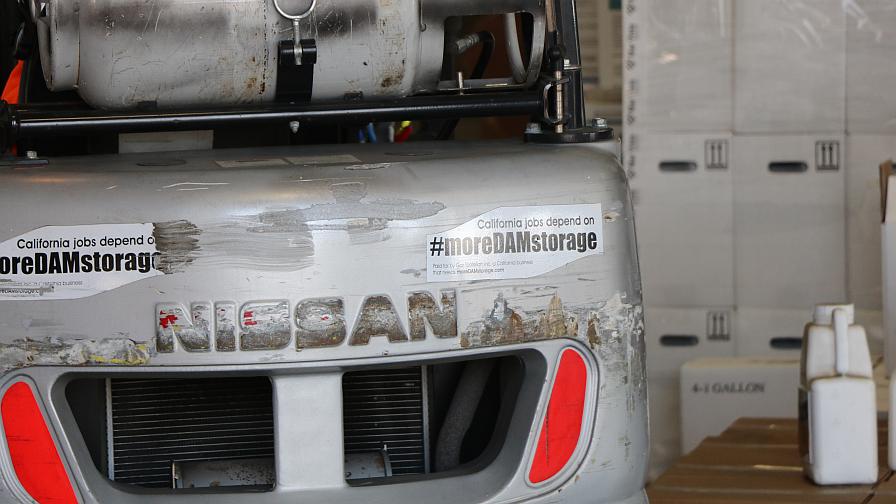 Water is among our most precious resources, and arguably the hardest working, with just one percent available for human use, writes Melanie Anderson in "Navigating the Unchartered Waters" for the Land O'Lakes blog.
And, farmers have just 0.7 percent of the Earth's water to feed and clothe us all. These numbers tell the story of farmers' great responsibility to make sure they get the most crop out of every drop and preserve and protect our water for the future.
As a farmer-owned cooperative with a farm-to-fork view of the food and agriculture industry, Land O'Lakes, Inc. is working to identify and develop solutions for farmers to address issues surrounding water quality and quantity. Whether it's developing technology like the R7 Tool and providing agricultural insights and products through WinField United, or entering private-public partnerships and providing precision conservation tools and training through the Land O'Lakes SUSTAIN business, we continue to be at the forefront of this vital topic.
To shine light on what farmers are doing to preserve available water resources for future generations, we're diving into uncharted waters and engaging through new partnerships, speaking in new places and reaching new people along the way.
Reaching millions with National Geographic
Every farmer knows being a good steward and a successful producer go hand in hand. To share this truth with more people, with a focus on consumers, WinField United and Land O'Lakes SUSTAIN are working with National Geographic on a campaign called Uncharted Waters.
Through National Geographic's print, digital and social media properties, the online platform will shine a spotlight on the use of water in agriculture. This includes highlighting the steps we have taken—and are committed to taking in the future—to help ensure efficiency and security of this critical resource.
To read the rest of Anderson's "Navigating the Unchartered Waters" blog post, head on over to the Land O'Lakes Blog.
To check out the Unchartered Waters campaign feel free to head over to NationalGeographic.com.