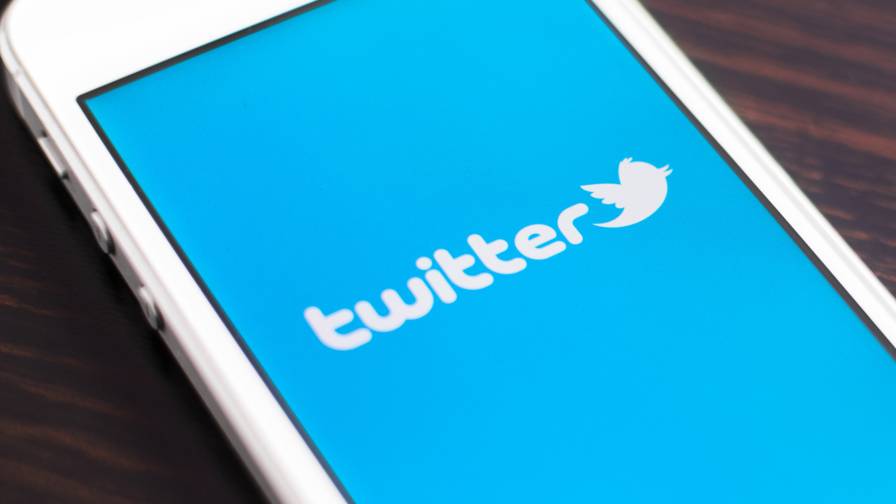 What do singer Katy Perry and the President of the United States have in common? They are two of the most followed people on Twitter. As of October 13, 2016, Perry's account @katyperry had more than 93 million followers, which ranked her No. 1 overall, according to TwitterCounter.com. In comparison, Barack Obama (@BarackObama) had more than 77 million followers, ranking the POTUS fourth on the Twitter Top 100.
While agriculture is not represented on the top 100 list (it's mostly entertainers), there are many people and organizations within our industry that do have a significant following. In 2013, I compiled a list of the 20 must-follow Twitter accounts in ag. It was such a popular column, I figured it was time to update it with a new list. While some of these accounts are holdovers from the first compilation, there are several new ones that have been added (and some that have been removed).
My criteria for selecting the best Twitter accounts in agriculture to follow was based on three key factors: activity, number of followers, and influence. Influence is based on the person or organization's Klout Score, which is a number between 1 and 100 that represents your influence on Klout.com. The more influential you are, the higher your Klout Score. It's generally considered that folks with Klout Scores of 50+ are rocking the social media world with regard to engagement and influence.
Note: Followers and Klout Scores are updated daily on Twitter.
USDA
@USDA
Stay up to date with the latest news, events and info from the USDA. USDA is big on running farmer polls, posting images, and live tweeting from events.
Followers: 435K+ | Klout: 73
Danielle Nierenberg
@DaniNierenberg
Danielle Nierenberg is Founder and President of Food Tank (www.FoodTank.com) and an expert on sustainable agriculture and food issues. She has spoken at major conferences and events all over the world and her knowledge of global agriculture issues has been cited widely in more than 3,000 major publications.
Followers: 217K+ | Klout: 75
FAO Newsroom
@FAOnews
The Food & Agriculture Organization of the United Nations (FAO, a.k.a. #UNFAO) provides the latest news and information on the organization's efforts to help eliminate hunger, food insecurity, and malnutrition, as well as promote sustainable management and use of natural resources.
Followers: 199K+ | Klout: 71
Monsanto Co.
@MonsantoCo
With more than 26,000 tweets, Monsanto has one of the most active Twitter accounts in agriculture (which was extremely active when the company was acquired by Bayer). The company provides regular updates on its latest innovations and news, as well as access to its popular blog, Beyond the Rows.
Followers: 97K+ | Klout: 79
#AgChat
@agchat
#AgChat is a weekly moderated conversation on Twitter for people in the business of raising food, feed, fuel, fiber. This is not only a popular account to follow, but also has the extremely popular hash tag #AgChat attached to it. It is a virtual venue for participants on Twitter to share viewpoints and ideas about the issues impacting agriculture, such as sustainability, water, communications, and agronomy.
Followers: 67K+ | Klout: 64
National FFA
@NationalFFA
The National FFA Organization uses Twitter as a great way to keep its followers (and members) current on activities such as awards programs, outreach efforts and career opportunities. FFA has shared more than 1,600 photos and videos with its followers since joining Twitter in 2008.
Followers: 65K+ | Klout: 63
Loading ...
DuPont Pioneer
@DuPontPioneer
DuPont Pioneer offers timely agronomy tips that have been customized for local areas and can help farmers make management decisions throughout the season. The company's popular #YieldHero Sweepstakes on Twitter requires growers to share their harvest photos featuring Pioneer products for a chance to win prizes.
Followers: 64K+ | Klout: 61
American Farm Bureau
@FarmBureau
American Farm Bureau is the nation's largest farm organization, comprised of and directed by farm and ranch families who engage in all types of food and fiber production. @farmbureau gives followers access to its official newspaper (FBNews) and share updates on the latest legislative issues, educational resources, and industry events.
Followers: 53K+ | Klout: 64
BASF Agro
@BASFAgro
The company not only provides links to important information on BASF's Website, but also tweets about interesting ag-related stories found elsewhere online.
Followers: 51K+ | Klout: 58
Bayer CropScience US
@Bayer4CropsUS
Follow Bayer CropScience US to learn how the company is helping grow a healthier world and making a positive difference where you live, work and play.
Followers: 45K+ | Klout: 61
Michele Payn
@mpaynspeaker
Payn is professional speaker and author whose passion for farming and food is clearly displayed on Twitter. She founded #AgChat and #FoodChat, a weekly moderated discussion on Twitter, in April 2009. Payn was nominated as one of Mashable's Top Three Twitter Users of the Year in 2009, putting agriculture alongside celebrities.
Followers: 29K+ | Klout: N/A
Agronomy Crop Soil
@ASA_CSSA_SSSA
Three science societies — American Society of Agronomy, Crop Science Society of America, and Soil Science Society of America — tweet under one umbrella account: Agronomy Crop Soil.
Followers: 14K+ | Klout: 54
Robb Fraley
@RobbFraley
As Chief Technology Officer, Fraley oversees Monsanto's integrated crop and seed agribusiness technology and research with facilities in most every world area. He won the 2013 World Food Prize for "breakthrough achievements in founding, developing, and applying modern agricultural biotechnology."
Followers: 9,000+ | Klout: 59
Farmers Edge
@farmers_edge
A global leader in precision agriculture services and data management solutions, Farmers Edge is active on several social media platforms including Twitter. The Farmers Edge team regularly posts links to its blog, company announcements, product news, and various contests and promotions.
Followers: 7,400+ | Klout: 54
PrecisionAg.com
@precisionagnow
CropLife Magazine' sister pub, PrecisionAg, is a worldwide leader in precision agriculture information and analysis. Followers are kept up-to-date on the latest news, industry trends, and event coverage, which includes live tweets from two major events — PrecisionAg Innovation Series and PrecisionAg Vision Conference.
Followers: 6,000+ | Klout: 53
If you'd like to recommend a Twitter account to follow in agriculture, you can enter it the comment box below or Tweet me @croplifemag.
Also Worth A Follow
4R Nutrients
@4Rnutrients
Right Source, Right Rate, Right Time, Right Place — @4RNutrients promotes the 4Rs for nutrient use and expanding its implementation on the farm.
0
1
5
15 Twitter Accounts Every Ag Professional Must Follow