BRANDT Celebrates Its 70th!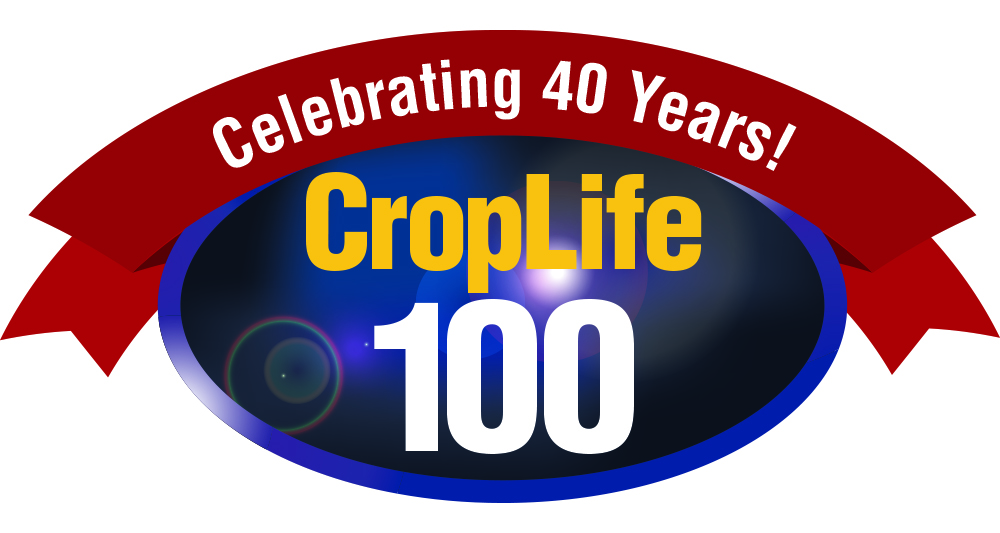 Editor's Note: The role of the ag retailer and trusted advisor to farmers across the U.S. is constantly changing — never more so than in the last three years. As the dust is seemingly settling — new market dynamics are here to stay, and many tried and true practices are gone for good. As the linchpin between grower-customer and the suppliers of sophisticated tools they use, ag retailers in the U.S. are essential to pushing crop production to the next level. In recognizing 40 years of the CropLife 100 ag retail ranking program, our editors will engage with numerous CropLife 100 ag retailers at the National, Co-op, and Independent levels and unearth opportunities and concerns in today's modern agricultural market. We will also feature numerous stories throughout the year focusing on ag retailers that are celebrating milestones, exploring how they have managed to survive and thrive where others have not. This month, we shine the spotlight on BRANDT, Inc. as the company celebrates its 70th anniversary.
On August 23, BRANDT, Inc. employees and friends gathered in Pleasant Plains, IL, for the official groundbreaking of the Evelyn Brandt Thomas Ag Innovation Center. According to Karl Barnhart, Executive Vice President and Chief Marketing Officer, this new facility represents an anniversary present honoring the contributions of Evelyn Brandt Thomas, the 100-year-old sister and co-founder of the company alongside her brother, Glen Brandt.
"The Center will be a 17,500-square-foot facility at the BRANDT Research Farm," says Barnhart. "It will serve as BRANDT's hub for research, collaboration, and education."
CropLife Retail Week: Special ARA 2023 Edition
In truth, this building dedication is just the latest example by BRANDT of the one word that best describes the 70-year-old company today — family.
"At BRANDT, it always is going to be family," says Barnhart. "That word not only literally describes the type of business, being family-owned, but it also captures the values that we try to embrace, for our employees, our customers, and our partners. We are family driven."
John Allen, Vice President of BRANDT Agronomic Services, agrees with Barnhart's descriptor for BRANDT. "The founders and owners have always treated their employees like family, and we have a high retention rate for employees for exactly this reason," says Allen. "In the office and across the industry, we are Team BRANDT!"
The Original Extended Family
Of course, given that it was two family members that started BRANDT in the first place, the fact that this family concept has remained paramount to the company throughout its 70-year history shouldn't come as a surprise. Both founders Evelyn and Glen grew up on a farm located approximately five miles from Pleasant Plains. The business that would eventually become BRANDT began when then 27-year-old Glen borrowed a tractor from his father and started applying anhydrous ammonia for local farmers. He quickly expanded into liquid fertilizer and Evelyn joined her brother's business to oversee the financials. The company name officially became BRANDT Fertilizer at this time.
Throughout its first decade, BRANDT Fertilizer kept expanding its market operations as business improved, even entering fertilizer manufacturing in 1963. However, according to Allen, Glen Brandt realized that some growers were having a tough time finding key products in his territory.
"Glen always thought of his customers as family and saw a need for wholesale representation for fertilizer in the Midwest," he says. "It's hard to be both a retailer and a wholesaler in the same region, but BRANDT managed to do this and did it in such a way that some competitors were interested in being customers. That was a real watershed moment for the company."
Also in the late 1960s, BRANDT established BRANDT Chemical, branching out into the micronutrients market, creating the ClawEl brand of chelated products. The company also started purchasing some neighboring ag retailers to expand its market reach, including Anderson Fertilizer in 1989 and Horn-Ag Services in 1994.
Although Glen Brandt eventually passed the reigns of his company to other individuals and family members, he remained an active voice in BRANDT's affairs for many subsequent years. He passed away in 2020 at the age of 94.
Halloween 1999
Given all the key moments that tend to happen to any company over the course of seven decades, you would think Rick Brandt, current CEO & President, might have a hard time pinning down exactly when his favorite watershed instance occurred.
But you would be wrong. In fact, he can pinpoint the exact date of his key BRANDT company moment: October 31, 1999.
"It was Halloween 1999," he says, without hesitating. "That was the date BRANDT agreed to make its first acquisition under my tenure as CEO, which began four years earlier. We purchased Raymond Fertilizer in Raymond, IL, with the sale being final in early 2000. That is now the largest retail facility BRANDT owns."
This moment started BRANDT down a path that saw the company make a number of acquisitions throughout the early 21st century. This included Agra Chem in 2001, Sloan Fertilizer and Galesville Chemical in 2002, Myers in 2009, Farmersville Ag Supply in 2019, and Morton Fertilizer in 2020.
In his mind, Barnhart believes that the 2009 Monterey AgResources acquisition represented a key moment in BRANDT's history. "For us, buying Monterey in California was a real gamechanger," he says. "That move got us onto the West Coast and into the West Coast markets. We were no longer just an east of the Rockies company at that point. We now had a national footprint."
According to Brandt, his second favorite company moment was when BRANDT became a sponsor of NASCAR racer Justin Allgaier in 2011. "Not only did this sponsorship change our marketing approach at the company, but it gave all of our employees something to rally around every weekend a NASCAR event took place," he says.
In addition to these moments, Brent Wallner, Vice President of BRANDT Dealer Support, also credits the younger Brandt with helping the company diversify its product line-up into new and profitable areas. "When Rick took over in the mid-1990s, BRANDT really got more heavily involved in the micronutrients market," says Wallner. "And that move really turned on the growth for us!"
In today's agricultural world, the role BRANDT plays with its customers has changed quite dramatically — not just from the company's founding in 1953, but even a bit further forward than that.
"We provided commodity products that weren't as specialized back in the 1980s," says Wallner. "And the farmer didn't rely on us as much for knowledge. Today, we as an ag retailer have to be on top of all the information about what we are offering customers, to provide knowledge and let them know how the products they use on their farms will work. We never had to do that 40 years ago."
Rodney Riech, Director of Marketing, also sees the ability to rapidly manage crop input assets by companies such as BRANDT today as a plus — one that helps distinguish it from the rest of the ag retail space.
"By our nature, independents are able to do things at a faster pace than the larger retailers or cooperatives," says Riech. "In fact, that's one of the values we offer customers — we can move the needle more quickly."
Family Going Forward
In the near-term, says Brandt, BRANDT is already starting in motion ventures that will help set the company up for its next 70 years. "Recent moves we've made include the establishment of a biologicals company in Brazil and the building of a brand-new facility in Nebraska," he says. "These should help BRANDT expand its business opportunities in both of these areas."
Looking a little further forward, BRANDT's next generation has already been with the company for a few years now. Sierra-Shae Brandt, Rick's daughter, joined the company in 2020 as a member of the marketing team and soon after bought shares to become an owner. She credits this time with learning more not only about the business BRANDT does, but also the internal make-up of the company itself.
"I grew up in this family business and was always around the business side of things," she says. "I've seen firsthand the two generations ahead of me and how they worked my whole life."
Since taking an active role, Sierra-Shae Brandt plans to one day take over operating the company her grandfather founded.
What are her plans going forward? "The goals for me would be to have BRANDT sales in all 50 states and 100 countries around the world," says Sierra-Shae Brandt.
With this latest Brandt generation on board, it seems as if the future of this family-owned/driven company will be solidly in place for the next several decades as well.
0
1
5
BRANDT Celebrates Its 70th!