The State of Soil Health: The Microbiome Gets the Attention it Deserves
The idea that healthy soils are beneficial to growing abundant, high-quality crops seems intuitive. Most agree, however, that until recent years, insect, disease, and weed management and maximizing the results of a crop nutrition program were much higher on the list of concerns for growers every season.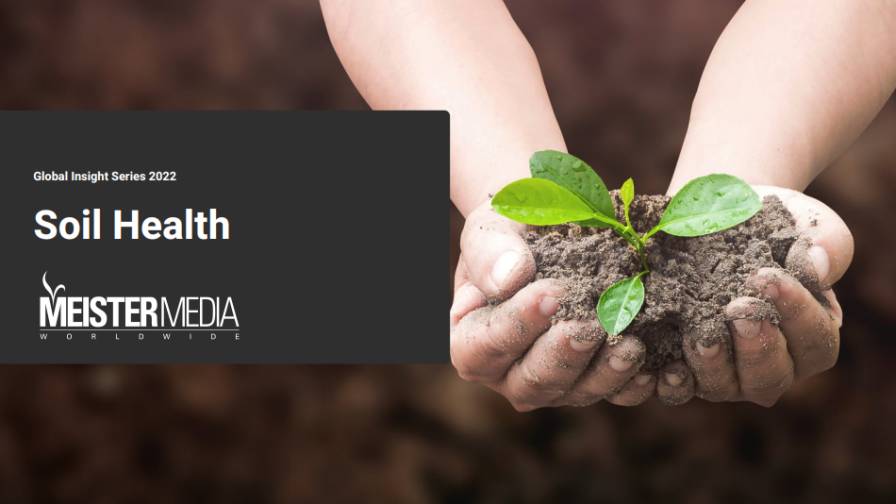 But that's changing, and in a big way. Whether it's due more to outside influences from consumer, retailer, or regulatory demands for more sustainable production methods, or the agriculture industry simply better understanding the science and its benefits, soil health is a focus for growers. And they're beginning to ask all the right questions. This was the focus of a recent story in Meister Media Worldwide's latest Global Insight Series Report on Soil Health.
Here's an excerpt from the article "The State of Soil Health: The Microbiome Gets the Attention it Deserves".
AgGateway Awards Recognize Individuals for Outstanding Work and Dedicated Service
"In the last ten years I've seen a tremendous uptick in the interest in soil health and soil biology," says Meri Mullins, Product Consultant, Biome Makers. "There's been an increase in inbound conversations, with questions like, 'How can we do something differently? How are we going to keep producing food in the changing climate? How can we create resilience on our farm for generations to come?'"
Soil health is definitely front and center with all the stakeholders involved in production agriculture, says Mark Herz, Technical Specialist, CHS Agronomy. "I believe producers know the path to their next yield increases requires good soil health. The understanding of the complexity around soils and living organisms is becoming better understood. And most everyone's viewing soil health as an opportunity," he says.
To view the full report, click here.
0
1
5
The State of Soil Health: The Microbiome Gets the Attention it Deserves