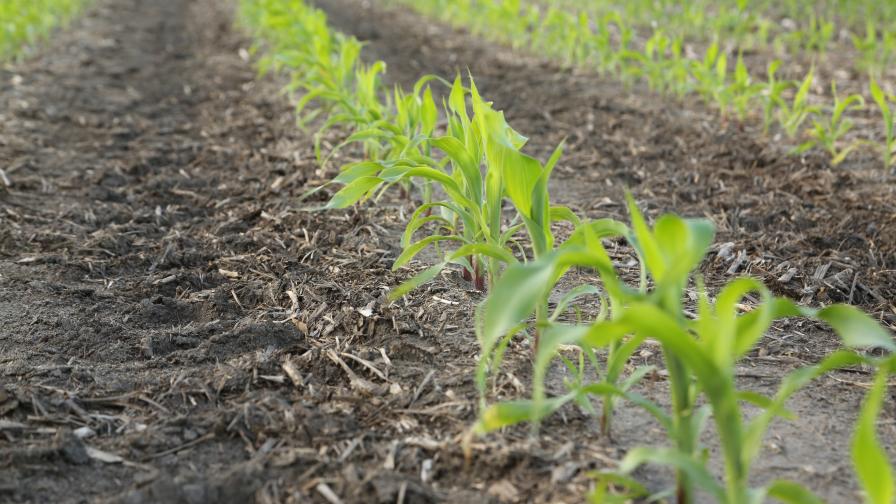 As far as nutrient-runoff concerns go, this spring could potentially see prime conditions for spring fertilizer applications.
Current long-range weather outlooks are forecasting a warm and mostly dry early spring throughout much of the Corn Belt, which bodes well for keeping applied nutrients out of drainage ditches and the river system, and in the plant root uptake zone.
Still, with heavy spring rains forecasted for parts of the Mid-South, mostly along the Mississippi River corridor, and distressed watersheds the nation over in the midst of trying to rebound from years of downstream nutrient loading, having an effective insurance policy for nitrogen applications remains as important as ever.
The good news for ag retailers?
They'll have, on top of many longtime, proven industry stalwart products like Agrotain, Nutrisphere-N, and Dow's N-Serve & Instinct, three new nitrogen stabilization products to recommend to grower-customers in 2019.
Corteva's PinnitMax
Tina Troester, Nitrogen Management Specialist, Corteva Agriscience, says of Corteva's new urease inhibitor product, PinnitMax (NBPT), that the multinational formerly known as Dow AgriScience "wanted to keep the product as efficient as possible in an effort to stand out in the current marketplace."
That means, according to Troester, higher concentrations of active ingredient enabled by a new solvent system add operational efficiencies, which equates to a more convenient experience from a blending standpoint overall.
"The goal with that is faster throughput, faster drying time. The product 'bridges up' less in the blender, so it's a free-flowing product. Simple blending, effortless cleanup," she says of the higher concentration of active ingredient in PinnitMax. "And with the new solvent, it's actually an improved solvent allowing us to have that higher rate of active ingredient per gallon. It's allowing us to have a little bit more efficient blending and a little bit cleaner system."
Troester shared that the current trend in fertilizer application is leaning toward a multi-pass system rather than putting a large chunk on in the fall and hoping it's still there come planting time.
"Now, we can treat any nitrogen source, in any facet, that it is going to go out, whether that's during the fall with N-Serve or a spring side dress application, with PinnitMax," she says. "We really can help with any application from A to Z."
Applicators will likely appreciate that peace of mind this spring, and the guys back at the shop will enjoy its improved blending and handling characteristics, according to Troester. "They are trying to treat so many tons of fertilizer as fast as they can, so anything that we can do to make the process go more efficiently, more quickly, is definitely a target that we had in mind when we made this product."
Koch's Anvol
Another new urease inhibitor on the market for corn, wheat, and rice growers is Koch Agronomic Service's Anvol (NBPT+Duromide). The interesting hook with Anvol is its newly patented Duromide technology, which Technical Agronomy Manager Tim Laatsch says provides a much longer uptake window for Anvol-treated nitrogen forms vs. products using NBPT alone.
Dustin Harrell, a researcher in Louisiana State University's (LSU) AgCenter, ran urease inhibition activity comparisons and found Anvol reduced cumulative ammonia loss to 12% compared to losses of more than 30% with untreated urea, Laatsch shares.
Laatsch is excited to introduce Anvol to the market in 2019 for two reasons: One, he says, "it is really going to help growers maintain yield potential and maintain peace of mind that their N is protected," and secondly, Anvol also promises better handling and more efficient blending down at the dealership.
"The higher active ingredient concentration in our product offers a lower application rate for our retailers. It's a 1.5 quarts-per-ton use rate on urea, which means handling less product overall," Laatsch explains. "Which results in a drier finished product, and that will result in less caking and equipment build-up on blending and application systems."
Verdesian's Nue-Charge G
Verdesian Life Science's Nue-Charge G protects against three common forms of nitrogen loss, according to Product Marketing Director Nick Favret. Additionally, Favret shares that third-party scientific verification has uncovered an expected 4:1 return on investment (ROI) for users of the new nitrogen enhancement.
"That's a direct ROI from, if you look at application costs and the cost of a grower having to invest in additional nitrogen stabilizers, and what the grower spent and what they get back as economic return in the form of yield gains minus the cost of potential additional treatments, it's really a fantastic story for retailers to share with grower-customers," Favret says.
The power behind Nue-Charge G is in a proprietary new "next-gen tetrapolymer" that Verdesian developed specifically for the product.
"It really builds upon the technologies already in and the success of Nutrisphere," Favret explains. "In layman's terms you're basically keeping the fertilizer from being locked up in the soil, it keeps the N from being bound by metals in the soil, yet at the same time we maintain root accessibility."