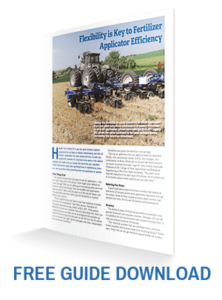 Thurston Manufacturing is committed to helping its customers succeed, so we have produced this FREE GUIDE to help you choose the right fertilizer applicator equipment based on your needs.
Having the flexibility to use the same fertilizer injection equipment for pre-plant, in-season side dressing, and strip-till fertilizer application can save money and time. As with any equipment, however, it's important to be aware of the options available and make sure you choose the best fit for your operation. Subtle differences might save significant time in maintenance, transport, and downtime while converting from one application to another.
See what you need to know before making a big investment in new equipment.
Fill out the brief form to receive the complete guide.