Seed companies are always looking for the best ways to provide ROI to their customers. As growers rely on seed companies for insights into the best products for their climate, soil type, expected weather patterns, and more, the most innovative seed companies are turning to DroneDeploy's Stand Assessment to deliver value.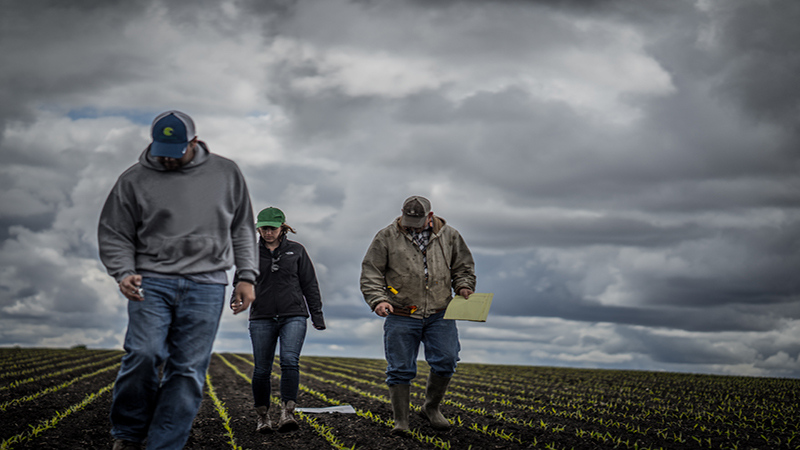 Farmers are armed with more insights and intelligence than ever before, and they expect their seed to produce the highest yields and drive profitability. If they put 30,000 corn seeds into the ground per acre, they hope to turn into 30,000 ears of corn. Stand Assessment helps seed companies ensure their products are performing at the highest level possible, while also streamlining their own internal processes.
Seed companies create unprecedented value to growers through leveraging DroneDeploy's Stand Assessment through Research & Development (R&D), production, and commercialization of seed products. In this article, we'll examine all the ways that DroneDeploy can power your product development and relationships with farmers at each and every stage.
Research & Development
As seed companies test potential products, DroneDeploy Stand Assessment can provide lightning quick feedback into seed performance. Since there is only a 2 to 3 week window of emergence when stand counts can truly be leveraged, it's vital to get consistent, repeatable data. DroneDeploy can fly repeat routes on a regular basis, ensuring you have the most up to date and comprehensive data possible, giving you an early indicator about whether a seed is going to perform in certain regions, soil types, and weather conditions. That can help you double down on certain investments as you test seeds.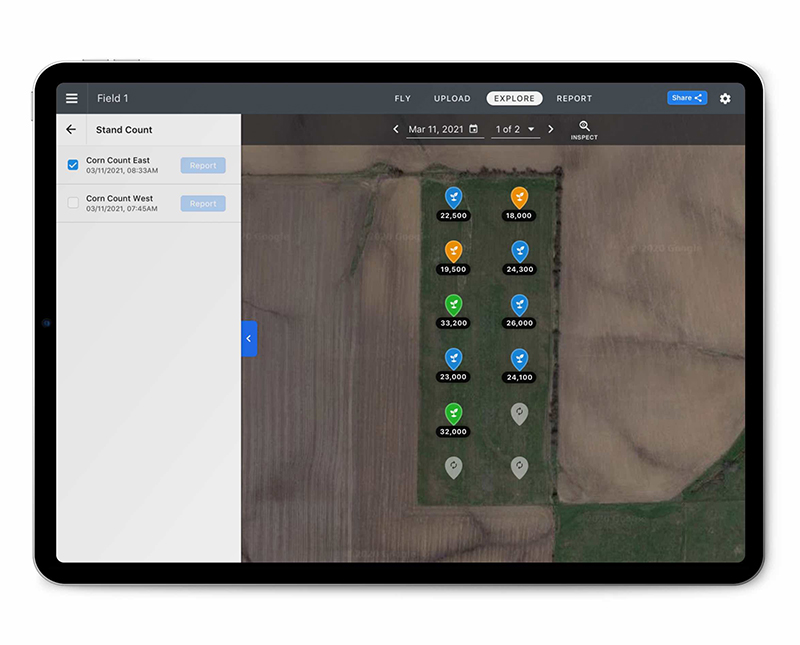 The current method of stand counts is a time intensive, manual process. Stand counts are done by measuring areas — sample points — of the field and simply counting the number of plants in that measurement. That number is then multiplied to extrapolate the estimated number of plants per acre. That can be inefficient and inaccurate, as every row of crop is going to be different across every field.
DroneDeploy Stand Assessment empowers you to optimize your own operations and make the best use of your resources — as you can eliminate the time intensive, manual processes when workers take their tape measure, clickers, and notebook into test fields and count the number of plants for a range of sample points.
Production
Once the best seeds are chosen from test fields for wider production, Stand Assessment provides seed companies with key insights into their production fields as they grow plants that will produce seed for the year ahead.
During production, DroneDeploy's Stand Assessment empowers seed companies to know precisely what is happening in their fields. They can get intelligence into whether an operator is driving too fast or too slow, whether soil conditions are impacting emergence, and whether insects or pests have affected certain areas. Seed companies can identify areas of concern and  understand whether they need to use more fertilizer and / or pesticides and how much, ensuring they don't overspend on inputs. DroneDeploy enables companies to fly missions based on crop type, field area, flight path, and row spacing. Auto-enabled Terrain Awareness ensures consistent capture height above the crop canopy, so stand counts are accurate and uniform across every field. Furthermore, DroneDeploy can also help distinguish between male and female rows.
Throughout the production phase, DroneDeploy can help you streamline your resources, drive down costs, while helping you understand future crop performance and yield potential.
Commercialization
In the commercialization stage, DroneDeploy Stand Assessment enables seed companies to forge stronger relationships with their growers by providing them with valued insights.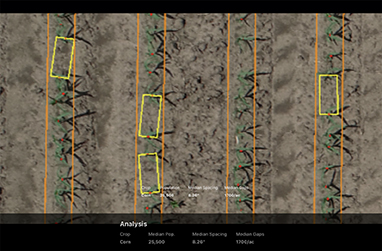 Because the platform can operate offline and without a cell signal, seed companies can know that reps are operating at maximum efficiency with DroneDeploy. Gone are the days when a sales representative has to drive back to the office to upload data and share that with a customer. DroneDeploy lets sales reps receive results for a 100 acre field in less than 30 minutes, all at the field's edge. These assessment reports are also able to be shared via email or text to optimize replant decisions with key stakeholders.
Between DroneDeploy's Stand Assessment and Live Map — all operating offline — that sales rep can provide real-time insights into seed performance. In minutes, customers have data that summarizes population scores, gap counts, and lets you annotate and sync them within internal systems of record.
Armed with these insights, growers can make fast decisions about whether to re-plant, providing a key opportunity for seed companies to upsell and get the right products into growers hands, to ensure a successful season.
Conclusion
For any seed company wanting to forge stronger relationships with customers, get better insights into their products, and optimize their resources, DroneDeploy Stand Assessment can help you elevate your offerings. Try it out.