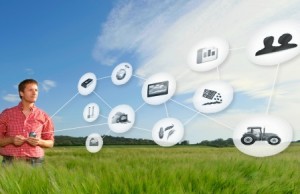 After a year of development and beta testing, AgIntegrated has officially launched its Onsite program.
Here's a recap of the key benefits of the Onsite program:
Organize and access your files from anywhere.
Transfer files from the office to the field into any equipment or vice versa.
Directly access equipment telematics systems such as Raven Slingshot.
Build your network of connections to send and share files to other colleagues.
Locate connections (individuals or equipment) on your desktop or smartphone.
Setup geo-fences to alert you when individuals or equipment cross a field boundary or any area you define.
Access a variety of agronomic tools to help with your day to day activities.
Visit the Onsite homepage to learn more and get signed up today.