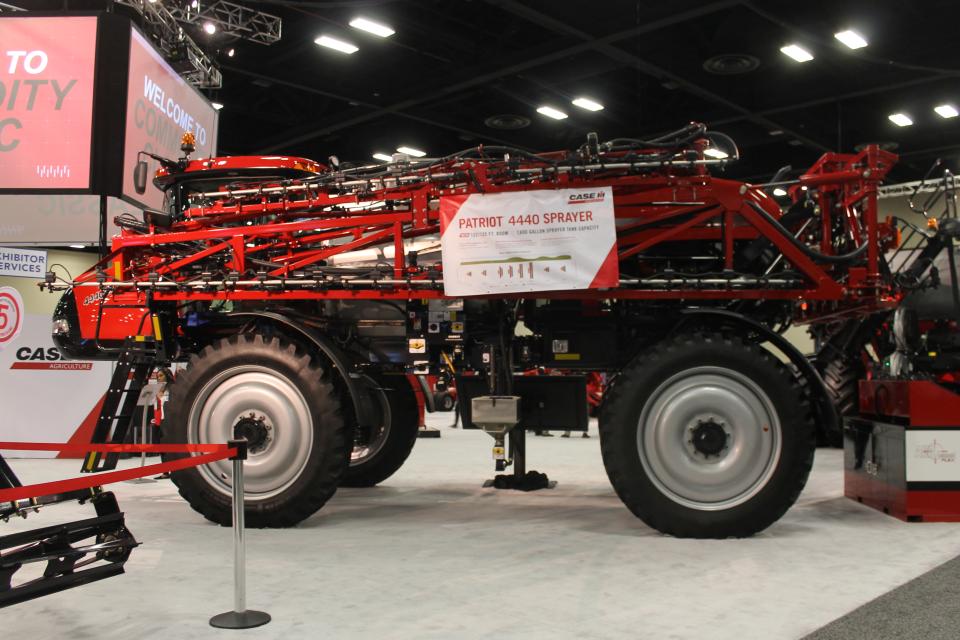 Case IH Patriot 4440 Sprayer
When one thinks of the Commodity Classic, his or her immediate attention may turn to the new product introductions on the crop inputs side of agriculture. And rightfully so. Corn, soybean, wheat, and sorghum growers can't wait to learn about the latest in seed, crop protection, and crop nutrients at the premier convention and trade show in U.S. agriculture.
Or perhaps the outstanding program agenda for the event comes to mind first. And why wouldn't it? Commodity Classic's educational sessions are led by well-known agricultural experts sharing insights on farm policy, yield-boosting production practices, and much more. Not to mention the keynote address by the U.S. Secretary of Agriculture, which is a can't-miss experience.
CropLife editors shared these highlights from the 2020 Commodity Classic in San Antonio in this photo gallery. Well, almost all of the highlights. Conspicuous by its absence from that slideshow were any pieces of equipment. That's because we decided Big Iron deserved its own highlight reel, as it has become as equally important to the show's success as the above-mentioned inputs and ideas. With that said, you can view photo highlights of equipment on display at this year's show in the slideshow above.
1
1
5
Big Iron Shines at the 2020 Commodity Classic