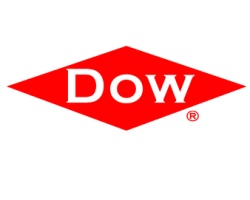 Dow AgroSciences LLC, a wholly-owned subsidiary of The Dow Chemical Co., has acquired the assets of Cal/West Seeds based in Woodland, CA. Cal/West is a leading supplier of alfalfa, clover, and other crops to seed companies and growers in the U.S., Canada, and 25 other countries around the world. The addition of Cal/West Seeds expands Dow AgroSciences' alfalfa business and strengthens its global forages business.
"Cal/West fits our business model – they are not only a technology developer in their industry, but also have a strong genetics program which will strengthen our forages business," said Rolando Meninato, Global Leader; Seeds, Traits and Oils at Dow AgroSciences.
Under the terms of the agreement, Dow AgroSciences will acquire substantially all of Cal/West Seeds' assets which include Cal/West and Producer's Choice brands, Cal/West SRL Argentina, the research and development technologies and genetics programs, as well as the production facilities. Cal/West has R&D and production facilities in California, Washington, and Wisconsin.
Paul Frey, CEO of Cal/West Seeds, said, "We believe this opportunity will effectively help achieve many key business objectives, and customers will benefit from access to more diverse technologies to deliver enhanced productivity of alfalfa and forage products. We are excited and looking forward to building a better and stronger forage business under Dow AgroSciences!"
The Cal/West acquisition will complement the Dairyland Seed's alfalfa platform and research programs and will make the new Dow AgroSciences forages business one of the largest in the industry. Dairyland Seed was acquired by Dow AgroSciences in 2008.
Financial terms of the agreement were not disclosed.