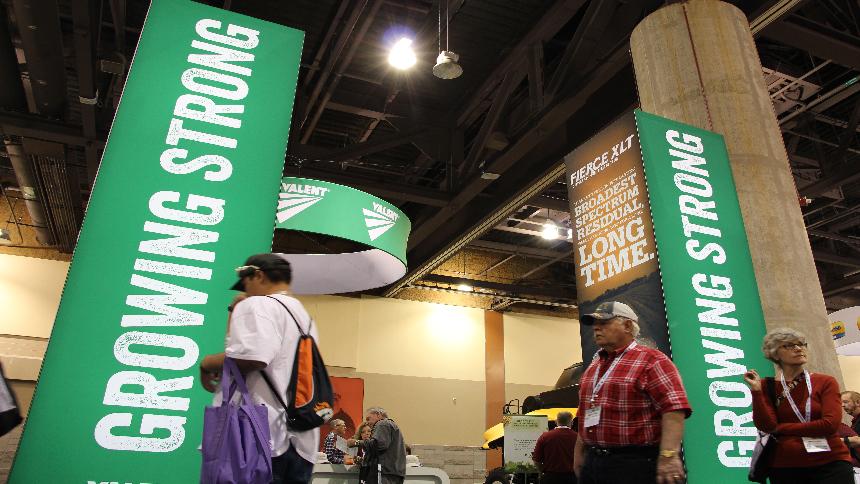 As of April 1, Valent U.S.A. Corp. became the exclusive provider of the MGK crop protection line of insect control products within the United States.
As prescribed in an agreement announced in October, Valent is now managing the marketing and sales of insect control products from MN-based MGK such as PyGanic, Azera, Veteran D, Tersus and EverGreen 60-6.
The addition of the innovative organic and sustainable product line from MGK into the Valent portfolio creates an unprecedented mix of unique and valuable chemistries for managing both organic and sustainable agriculture.
"By adding MGK's line of quality insect control products to our own rapidly expanding agricultural portfolio, Valent now offers its customers in organic production an unrivaled selection of value-based solutions for integrated pest management," said Matt Plitt, Valent executive vice president and chief operating officer.
MGK products control a broad spectrum of insects on a wide variety of agricultural crops. Key OMRI-listed brands include PyGanic, one of the most widely-used botanical-based insecticides in the agriculture market; Azera, a premium product for organic control of hard- and soft-bodied insects; and Veratran D, the only EPA-registered product with sabadilla as an active ingredient. The MGK portfolio also includes sustainable brands such as Tersus, a unique solution for pre-harvest use on export specialty crops and EverGreen 60-6, a fast-killing insecticide with no pre-harvest interval.
The MGK product line also includes Exponent, an effective synergist with many popular insecticides.
"We have been working closely with Valent over the past several months to ensure a smooth transition. Combining the experience of MGK with that of Valent U.S.A., Valent BioSciences and the Sumitomo Chemical Company promises to deliver higher value and an even better product experience for our customers and end users," MGK President Steve Gullickson said.
An insect control product development company in business since 1902, MGK became a consolidated subsidiary of Sumitomo Chemical in December 2012, when Sumitomo acquired a majority stake in MGK. MGK and Sumitomo have enjoyed a strong relationship in the U.S. market for many years and a formal relationship through a distribution agreement since 1989. This agreement with Valent is the first collaboration in the crop protection market.
MGK will continue to manufacture its products, provide regulatory support for the active ingredients and collaborate with Valent on developmental projects. The companies are working together to ensure a smooth business transition for customers, as well as to build upon the outstanding customer service model of Valent, with seamless integration.
For more information about Valent's comprehensive portfolio of insect control products, visit valent.com or contact your local sales representative.