Agribusiness may be going increasingly digital, but with the right technology ag retailers can provide a superior customer experience for growers and demonstrate their value as trusted advisors.
Ag retailers and distributors are collecting tremendous amounts of data and the opportunities that come with this data are enormous. However, very few agribusinesses are actually using the data to help drive decisions. Most data projects for companies have been long and daunting with little to no success. But, the market for analytic tools is maturing with solutions created specifically for ag-retail and distribution that can unlock the value from your data quickly and efficiently.
Actionable insights agribusinesses can gain from analytics:
1. Make your agronomy tools behave like a CRM
CRMs are, for most businesses, the key to establishing and maintaining strong visibility on customer relationships. These usually rely on frontline workers or salespeople to capture customer data. But agribusinesses need a different kind of CRM. They likely already have one. All it requires is a shift in perspective. Agronomists using farming software tools are constantly collecting data analogous to that of a CRM. By extracting that data for analytics, ag retailers can gain crucial insights at the customer, team, store and head office level.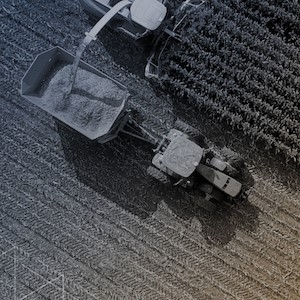 2. Better manage risk by ordering electronically from your suppliers
As it stands, the retail sector requires significantly improved risk management of their suppliers. A KPMG survey indicated that 67% of businesses ranked the ability of their procurement strategy to negotiate risk at 'foundation' maturity. The number of businesses ranking themselves as having 'highly secure' procurement infrastructure? A startling 0%. Digitizing your supply chain can not only address risk issues, but also provide key insights to your trading relationships that help you determine which suppliers are providing the greatest reliability and value vs. those who are falling short.
3. Harness the value of data in your ERP to provide real-time insight on your market
The Enterprise Resource Planning (ERP) system is essential to Agribusiness operations. These systems capture mountains of data, including orders, sales, inventory, and more. Pulling all that data into an analytics platform can give you visibility into the movement of your products. This would allow retailers to spot store, regional and category performance to identify market opportunities or problems and react accordingly while the season is live.
Learn how data and analytics can drive profit in your agribusinesses with help from Proagrica. Read more in our whitepaper: Data Insight in Ag Retail & Distribution.