COVID-19 is impacting the agricultural industry in a number of ways. Companies are adjusting their standard operating procedures to accommodate the new normal they're finding themselves in. New Leader Manufacturing, the manufacturers of New Leader® spreaders, is no different.
"When COVID-19 hit and states and counties started locking down, we had to look at our entire business model. Not just our products and services, but how we engage with the industry as a whole," says Daryl Patten, Executive Vice President of Sales and Marketing. "Being classified as an Essential Workforce under the Department of Homeland Security's guidelines doesn't guarantee you anything. You need to stay nimble and ensure you're adjusting to meet the ever-changing demands of the industry."
And that's exactly what NLM did.
"The first thing we did was to change how we provide customer service and product support," says Mike Nelms, Product Support Manager at NLM. "Above all else, we knew we had to keep our end users up and running.
By utilizing communication tools such as FaceTime, Zoom, GoToMeeting, and other virtual meeting tools, NLM was able to provide the face-to-face customer service and product support they're known for even with COVID-travel restrictions in place. But NLM knew they had to do more.
"It wasn't enough to find new communication tools, we had to make sure we were providing the parts support our end users needed," says Patten. "Those customers who would have ordinarily bought a new spreader were instead looking at reconditioning their current equipment. So, we knew we needed to change how we offered parts."
Parts kits, maintenance checklists, and service tips are just a few of the offerings NLM put together to make the lives of their customers easier.
"Although we changed a lot of how we do business to combat the effects the COVID-19, the one thing that's remained unchanged is our commitment to innovation," says Patten. "We've been busy developing new technology and creating new offerings, staying focused on the future and making sure we're continuing to bring to market products and services that will allow our customers to be productive and profitable."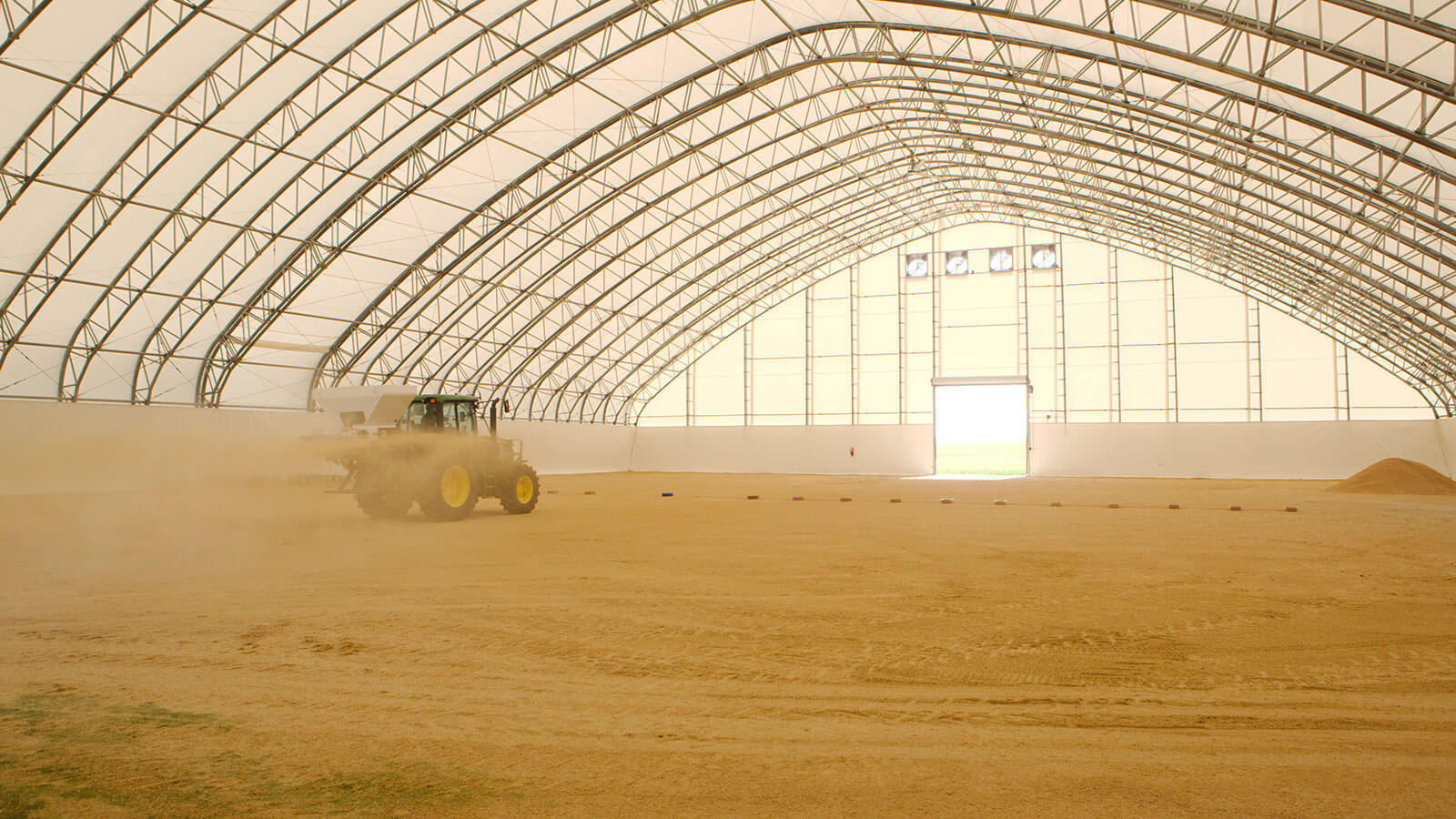 NLM's new testing facility, a 32,000 square foot enclosed facility, is a one-of-a-kind in North America. It allows for year-round testing and product validation; cutting research and development that used to take years down to only a few months.
"There's a lot of uncertainty, but at the same time, there's a lot of potential," says Patten. "We're staying hopeful and optimistic about the future. New Leader spreaders have been leading the industry for 80 years, and we plan on continuing that tradition for another 80."
To learn more visit www.newleader.com.