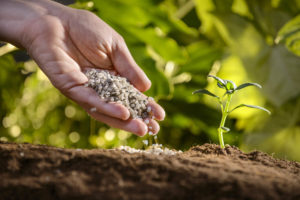 Polysulphate is a new multi-nutrient fertilizer, with four nutrients:  sulfur, magnesium, potassium and calcium. It is a fully soluble material therefore its nutrients are available for plant uptake over the course of a season.
Polysulphate comes from polyhalite mineral deposits, over 3,000 ft. below the North Sea off the North Yorkshire coast in the UK. Deposited 260 million years ago, it lies about 500 feet below the potash seam at the ICL's Boulby Mine. ICL is the first and only producer in the world to mine polyhalite, marketed as Polysulphate.
Polysulphate contains:
19.2% S as sulfate
14% K2O as sulfate of potassium
3.6% Mg as magnesium sulfate
12.2% Ca as calcium sulfate
Polysulphate is the ICL trademark of the 'Polyhalite', which is one of a number of evaporate minerals containing potassium. Polyhalite is a single crystal complex and it is not a mixture of sulfates. The chemical formula is: K2Ca2Mg(SO4)4•2(H2O).
Unlike blended or compound fertilizer, Polysulphate is available in its natural state. It is mined, crushed, screened and bagged, all involving no chemical separation or other industrial processes. As a result Polysulphate has a low carbon footprint and is very suitable for growers using low CO2 production practices.
Polysulphate is an ideal natural nutrient for all crops, especially brassicas, cereals, field vegetables and silage crops. It is particularly suitable for crops which prefer low levels of chloride in the soil, such as tobacco, almonds, grapes and other fruits, and anywhere higher dry-matters are desired, as in potatoes. It has a neutral pH and very low salinity index.  Polysulphate blends well with most conventional fertilizers, like DAP, MAP and Urea. The 2-4mm granular product has excellent spreading characteristics in the field, up to 120 feet.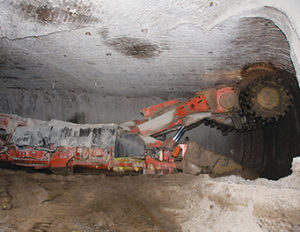 Currently, hundreds of experiments are being carried out around the world, for different crops and soils. The latest field trials point to the unique solubility of Polysulphate as an advantage in providing a prolonged release of sulfur which is more in-line with a crop's uptake pattern and reduces the risk of leaching.
Polysulphate is available in the US and Canada.
For more details visit www.Polysulphate.com or call 602-284-9309 or email [email protected].