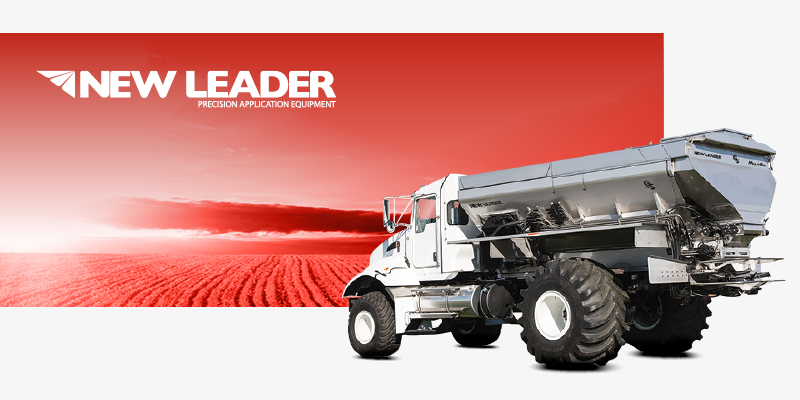 Wherever accuracy and productivity are important, you'll find New Leader spreaders. Every machine is designed with the precise placement of nutrients in mind. We've made efficiency and precision our singular obsession, and you'll see the results in every application.
It All Starts Before The Line
When you've focused on the same thing for eight decades, you pick up a thing or two about quality and consistency. And, you understand the little things that need to go into building equipment that consistently produces the expected application of crop inputs.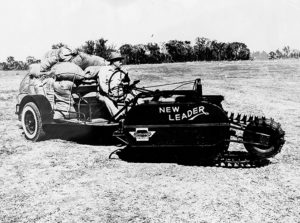 Our team combines the practical experience gained from countless hours in the field with the engineering expertise required to design and build high-quality, reliable equipment. To meet the needs of our customers, and build solutions that address them, we use the latest CAD technology to ensure proper fit and compatibility long before the production process begins.
When it's time to go to the line, we make New Leader spreaders in the heartland at our world-class facility in Cedar Rapids, IA. Advanced manufacturing and production techniques and tools like laser cutting deliver the advantages required to operate effectively in the tough environment that is fertilizer and lime application. Things like one-piece side-sheet construction for fewer seams and potential corrosion zones are perfect examples of where the lessons learned from years of field experience come together with design and build prowess to create spreaders that deliver for our customers.
Fertilizer Is A Commodity. The Way You Spread It Isn't.
We focus on three areas with every box we build: precision application, ease of use and ease of maintenance. Each one of them is focused on making your job easier and helping you make your customers happy.
Our proven box and spinner design make sure you can put product where you need it each and every time. The NL5000 G5, with its patented 16-section swath width control technology, lets you apply nutrients with pinpoint accuracy. By automatically shifting the spinner assembly fore/aft and left/right and adjusting the conveyor speed, the G5 lets you reduce overlap, decrease nutrient waste, and ensure nutrients are placed only where you need them, not where you don't. And, with precise independent spinner control and monitoring, along with automatic feed gate and fan frame control, custom applicators can handle any situation the season throws at them with simplicity and efficiency.
No Time For Downtime
We understand the tight timelines and demands of the custom application business. In this environment, even the best equipment needs a supporting cast – and we are committed to deliver. Our products are designed to deliver year-over-year, and we've earned a reputation for high quality and reliability. But if something goes wrong, we'll be there with service and application experts on call, to keep you running. Because we know that your equipment doesn't make you any money when it's sitting still.
We've seen a lot of things change in our eight decades in business, but our commitment to our customers is something that's remained the same since our start in 1939. We appreciate the continued opportunity to partner with you in your success.
For more information on New Leader spreaders, go to www.NewLeader.com