Plan for fall and spring burndown applications now to keep the weed seedbed under control.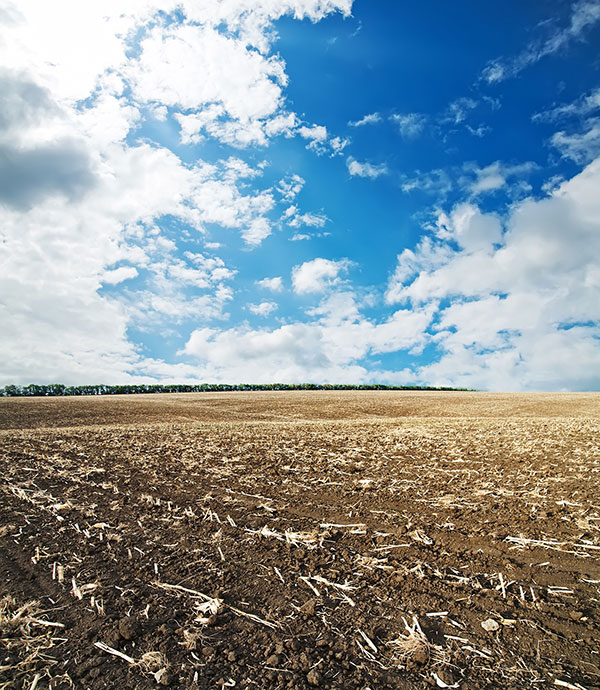 Once a seed hits the ground, it should be focusing all of its energy on growth, not competition. A burndown herbicide application this fall or in the spring before planting can clear the field of weeds, providing newly placed seeds a clean slate as they germinate.
Burndown herbicides are used to eliminate existing weeds that have already emerged and started growing. This differs from preemergence herbicides applied for residual control to prevent new weeds from establishing themselves. Burndown strategies are often implemented in the spring before the next crop is planted to clear winter annuals from the fields, but there are also major benefits to applying them after harvest in the fall.
Fall Burndown
It's hard to predict what conditions you'll face in the spring when making pre-plant decisions, but a fall burndown prepares your fields for whatever challenges may come. Here's how:
Fall burndown applications prevent potential seed production of late-season weeds and manage early winter annuals while providing residual control into the season.
Fields will be cleaner following a fall burndown. This means during a wet spring, fields can dry and warm faster to allowing for more timely planting. During a dry spring, a cleaner field allows soil moisture to support young crops instead of competing weeds.
Avoid early season weed growth during a warm spring. When the spring is warm, weeds come in earlier and larger than usual, making control much more difficult to achieve without residual protection from a fall application.
Minimize harmful insect populations by eliminating their overwinter habitat.
 Commercially available herbicides differ in terms of which weeds they control best, but also how long the herbicide's residual lasts. Growers should consider if only fall control of winter annuals is needed or if immediate control plus residual is needed for control of early spring annuals.
 Spring Burndown
When weeds compete with crops during the first few weeks after planting, significant yields are at risk. That's why it's important to get them under control before any seeds enter the furrow. When planning a spring burndown, consider the following:
Weed and emergence profiles: Knowing which weeds are common in your fields, what they're resistant to and how they emerge will help you select the most effective burndown chemistry.
Temperature: Burndown herbicides lessen effectiveness with cold temperatures, so application should occur once temperatures reach at least 55 degrees and stay above freezing at night. Ideally, application would hold off until there are several warm days in a row. However, adjuvants can also be added to increase activity of the herbicides in adverse conditions like colder temperatures.
Plant-back interval: Choose a herbicide that will fit into your planting schedule, so you can get into the field on time.
Fall and spring burndown applications will provide a clean seedbed, but is still a business investment. Fortunately, leading crop protection provider FMC offers growers peace of mind when it comes to the investment. Both a Spring and Fall Herbicide Burndown Assurance program are offered by the FMC Freedom Pass program.1 When growers make a burndown application according to FMC recommendations and rates, growers are eligible for an assurance payment toward the purchase of re-spray materials if the application does not maintain commercial acceptable 90% control of labeled weeds2 versus an untreated check.
Burndown herbicides are applied to help eliminate existing, visible weeds. Therefore, burndown applications should be made when weeds are small but actively growing. Fall burndown strategies will give you a head start against weeds in the spring, but a preplant application is recommended prior to planting. Coming out of winter with cleaner fields means you'll spend less time struggling to mop them up and spend more time planting.
If you would like to learn more about the FMC Freedom Pass Herbicide Fall Burndown Assurance program, click here.
1Availability based on location. See your FMC retailer FMCFreedomPass.com/PerformanceAssurances for more information.
2Weeds with known resistance are excluded.
Always read and follow all label directions, precautions and restrictions for use. FMC and the FMC logo are trademarks of FMC Corporation or an affiliate. ©2019 FMC Corporation. All rights reserved. 19-FMC-1888 10/19