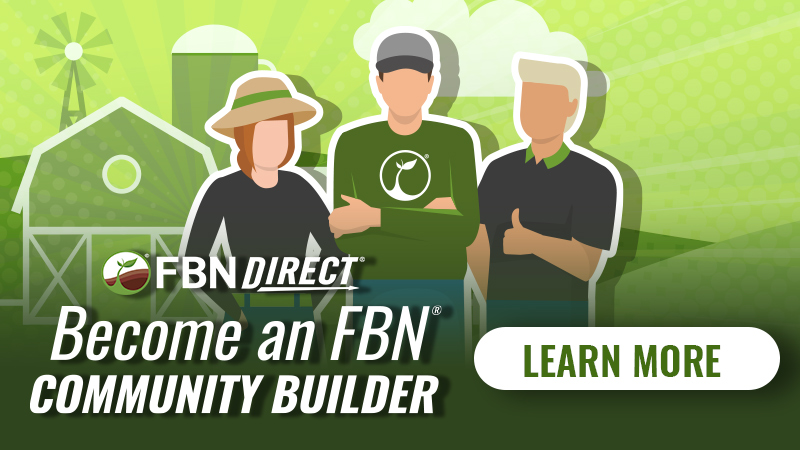 Are you passionate about Ag, driven to succeed, and desire to help put Farmers First®? FBN wants you! Become a Community Builder.
Community Builders are independent business owners who stand alongside their fellow farmers and connect them to FBN's high-value products and services. You could get paid by helping farmers:
Reduce the cost of production
Maximize the value of crops
Improve their bottom line
As an independent partner, you can make money while enjoying the flexibility of building a sizable supplemental income without a full-time commitment. Your business will receive extensive support from FBN's logistics, customer experience, and marketing teams. Every time you sell FBN Direct® inputs, we'll take care of fulfillment, delivery, and product support.
You sell. We support.
More importantly, you'll be playing a major role in powering the prosperity of family farmers around the world. Backed by this growing company, you're helping farmers transform their business with online ordering, direct-to-farm delivery, and network-sourced insights. By providing the latest tech, you're giving farmers the tools to prosper, thrive, and set up their farms for a successful future today, tomorrow, and beyond.
Ready to join one of the fastest-growing companies in Ag? You set your schedule. You help business-minded farmers prosper and thrive. You get paid for it. With the support of FBN, the time has never been better.
Become a Community Builder today.