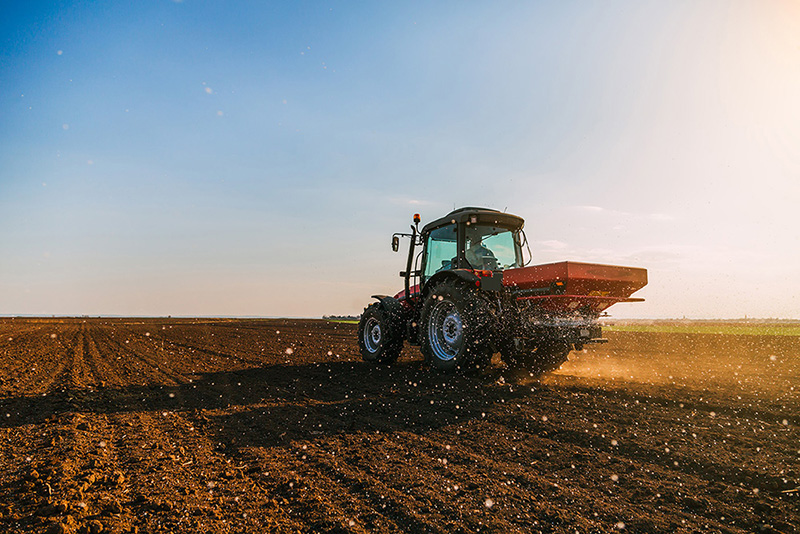 The agricultural industry has its hands full.
With the world population projected to be nearly 10 billion by 2050, there will be a demand to boost crop yields without expansion of harvestable acreage. The wet weather the past year has caused havoc among American farmers and the domestic area of principal crops planted in 2019 was the lowest this century.
That's where fertilizer comes in.
The rise in demand for the agricultural sector has increased the need for fertilizer across the globe – due in large part to its eco-friendly footprint and effectiveness in growing crops. Industry analysts project continued growth in the global fertilizer market, with some estimating it to reach nearly $245 billion by 2020.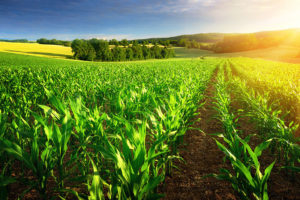 This is wonderful news for the fertilizer industry. However, the increase in demand puts pressure on fertilizer operations to produce more volume at a faster rate, even for already-stressed 24/7/365 facilities.
Operations need quality conveyor systems to move the fertilizer through the facility. The damage done by unreliable conveyors is more than headaches. It can erase serious profits by the second. A moderate-sized operation can easily lose more than $100,000 per hour – and potentially millions of dollars per day – from unplanned downtime because of faulty conveyors.
It's understandable for small and medium-sized fertilizer operations to believe a one-size-fits-all conveyor system is an easy and budget-conscious approach. However, that may not be the case in the long run. Often, those cookie cutter conveyor systems cost more overall – both from maintenance and the unplanned downtime that devours potential profits.
It's wiser to find a conveyor manufacturer that works to understand a facility's needs and space. With this kind of intimate relationship, the manufacturer can effectively spec out the correct equipment to maximize your production. A custom-engineered conveying system turns out to be more cost-effective overall.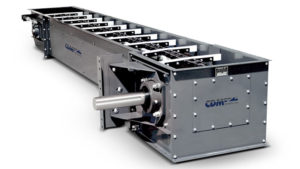 Choosing the right conveyor for a facility begins with understanding the characteristics of different types of conveyors:
Bucket Elevators – This equipment specializes in vertical conveying of large amounts of material ranging from heavy iron ore pellets to dusty, powdery, dry material.
Drag Chain Conveyor – The most effective way to move or elevate bulk material. There are two types of this equipment:

Standard drag chain conveyors for moderate duty applications
En-masse drag chain conveyors for severe duty applications

Screw Conveyors/Feeders – This equipment offers an efficient, cost-effective way to move a variety of bulk materials, typically as part of a larger system.
Gates, Valves & Diverters – Gates, valves and diverters create the option to stop material flow or to send it to several discharge points on the fly.
Equipment selection should consider the space available in the facility, the hourly/daily volume goals for the equipment, and the characteristics of the materials being handled. The critical conveyor design elements include:
Durability – Wear resistance
Reliability – Components must match design criteria to ensure long service life
Ultimate Strength – This applies to the chain and relies on:

Impact Resistance – Proven core and case hardness
Fatigue – Wear related to cycling and workloads
Wear Resistance – Product abrasion, speed and articulation vs. high acceptable core and case hardness
The fertilizer industry is in a good place right now. With the possibility for exponential growth and real opportunities for profits, fertilizer operations that can ramp up production to keep up with the high demand and minimize unplanned downtime are going to be most successful.
In order do so, it's critical to partner with reliable conveyor system manufacturers. A dependable, customized conveyor system will help you succeed and keep those profits rolling in.