The moment a seed hits the soil, the clash between yield potential and environmental stress begins. Using seed treatments on cereal crops is a key component for staying a step ahead and making sure plants have the season-long protection they need. Stamina® F4 Cereals fungicide seed treatment helps to provide growers with that much-needed fast start at planting to power a stronger finish at harvest.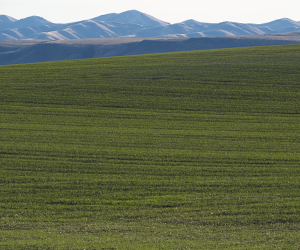 At such a significant stage of the season, providing the foundation for healthier crops and better yield potential is vital to a grower's business, according to Justin Clark, BASF Technical Market Manager.
"With four modes of action, Stamina F4 seed treatment delivers an effective foundation for growers with a more consistent and improved crop emergence, enhanced seedling vigor above and below ground, heightened ability to manage exposure to cold conditions and improved disease control," said Clark.
Two of the four active ingredients, F500® and Xemium® fungicides, work together and deliver protection in the earliest crop development stages. The early protection helps lead to improved stress and cold tolerance and a more rapid emergence.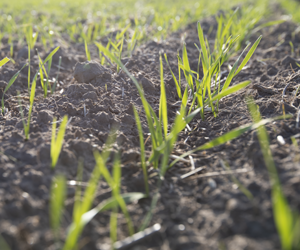 "Stamina F4 seed treatment is the first seed treatment engineered with Xemium fungicide, which adds unique plant mobility and translocation to ensure the fungicide spreads throughout the entire plant," said Clark. "It features a special molecular design that allows it to easily enter and travel within the seed as it grows."
Xemium fungicide stays with the developing root system and systemically moves throughout the plant to provide, broad-spectrum control of a wide range of diseases, such as Fusarium, Rhizoctonia and Pythium.
"Stamina F4 seed treatment provides customers the security that comes from getting their cereal crops off to a good start, which simplifies future crop management decisions," said Clark.
In an industry where yields are the final score and Mother Nature is a tenacious opponent, Stamina F4 seed treatment sets the stage for cereal growers to win in the field. Seed treaters can learn more about Stamina F4 seed treatment by visiting agproducts.basf.us or by contacting their local BASF representative.
Always read and follow label directions.
Stamina F4, F500 and Xemium are registered trademarks of BASF.
© 2018 BASF Corporation. All rights reserved.