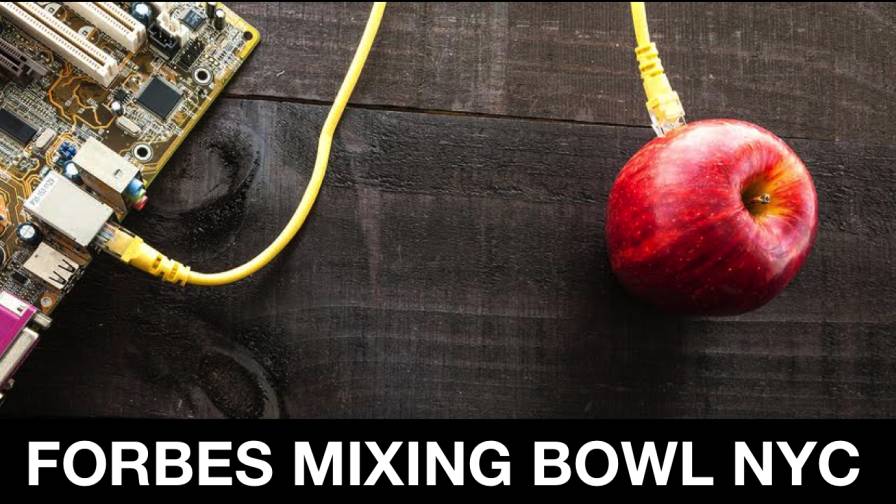 Industry innovators in agriculture, food, and information technology are set to mix it up again at this year's Forbes Mixing Bowl NYC event to be held March 22 at Forbes on Fifth in New York City. The unique interactive forum is designed to engage participants from leading global food and agriculture innovation hubs in order to discuss food and AgTech challenges and solutions.
The theme for this year's event is "The Full Stack: Digitization of Food & Ag." According to event organizers, "The Full Stack" forum will identify meaningful opportunities and short-term "sprint" developments, which address challenges in adoption, implementation, and engagement across the digitally-enabled food and agriculture landscape and explore concepts and questions such as:
Current Technology Adoption Curves within the Food Tech & AgTech
Digitalization the Physical Transport Layer
The Changing Digital User Interface & User Experience
Creating Stickiness at the Application Layer
In addition, there will be moderated discussions with industry leaders focusing on:
Cattle/Dairy Tech Stack
Restaurant Tech Stack
Tackling the Stack as a Startup
Some of the deeper-dive discussions will take place on:
Alternative Proteins and Cellular Agriculture
Fintech for AgTech
Digital Disruption in Hospitality
Personalized Food/Personalized Nutrition
Smart Kitchen
Building a Food-AgTech Innovation Hub
Indoor Agriculture at Scale
Once again, Meister Media Worldwide is proud to be media partner for the event.
More details, as well as ticket information, can be found at Mixingbowlhub.com.