Ag professionals continue to reap the rewards of new smartphone apps. And perhaps no segment of farming is benefitting more from the increased productivity — and profitability — from using mobile technology than precision agriculture. From collecting data and recording crop scouting activities, to tracking machine performance and controlling drones, mobile apps have become a key component in precision agriculture.
Unfortunately, with the number of precision farming apps available in leading app stores growing exponentially, it's become next to impossible to successfully wade through the latest options that are helping make work more efficient for precision ag professionals. That's why I decided to do the sorting for you. I've researched and evaluated the newest precision ag apps available for Androids, iPads, iPhones, and more. The apps featured were either introduced or significantly updated in 2017.
Connect Mobile (update)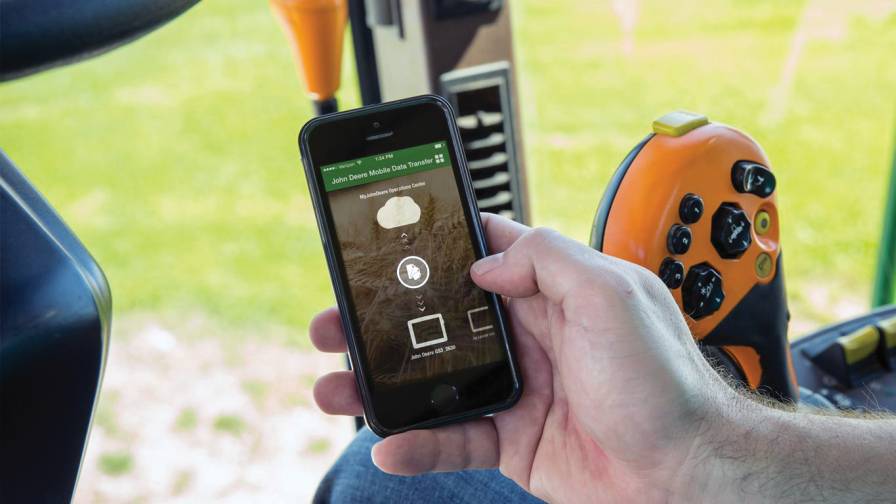 The John Deere Connect Mobile app is used to help monitor, optimize, and better understand machine performance. The app connects to the machine through a WiFi network to document and display machine performance and agronomic data about the operation performed by the machine. It works in conjunction with either the GreenStar 3 2630 or Generation 4 4600 CommandCenter displays. The Connect Mobile app can also wirelessly send data to the John Deere Operations Center using either a WiFi network with Internet access or through cellular service using the grower's cellular data plan. The app can also be used for basic crop scouting activities through the field review feature. Field review provides the grower access to every map layer documented by the Connect Mobile app and can be displayed on the iPad at any time. iPad
View the rest of the new precision ag apps in the slideshow on PrecisionAg.com.
Want more agriculture apps? Be sure to check out these other lists:
If you have a favorite new app that is on my lists or one that is not, tell me about it at [email protected] or post a comment below.